APSOM Technologies (India) Pvt. Ltd. brings its Hi Tex FH Industrial Textile Printer at Garment Technology Expo 2019 with special features to efficiently increase production capacity.
Vir Vikram Bhatia, Managing Director, Apsom Technologies (India) Pvt. Ltd., shared about the technology with Perfect Sourcing saying, "The width of the machine is bigger this time. It used to be 1.8 mtr and for this model, FH 3208, the width is 3.2 mtr. This can easily print bedsheets, curtains and other textile needing bigger width printing. It has two different rolls to even print two different pieces at the same time and hence increase production."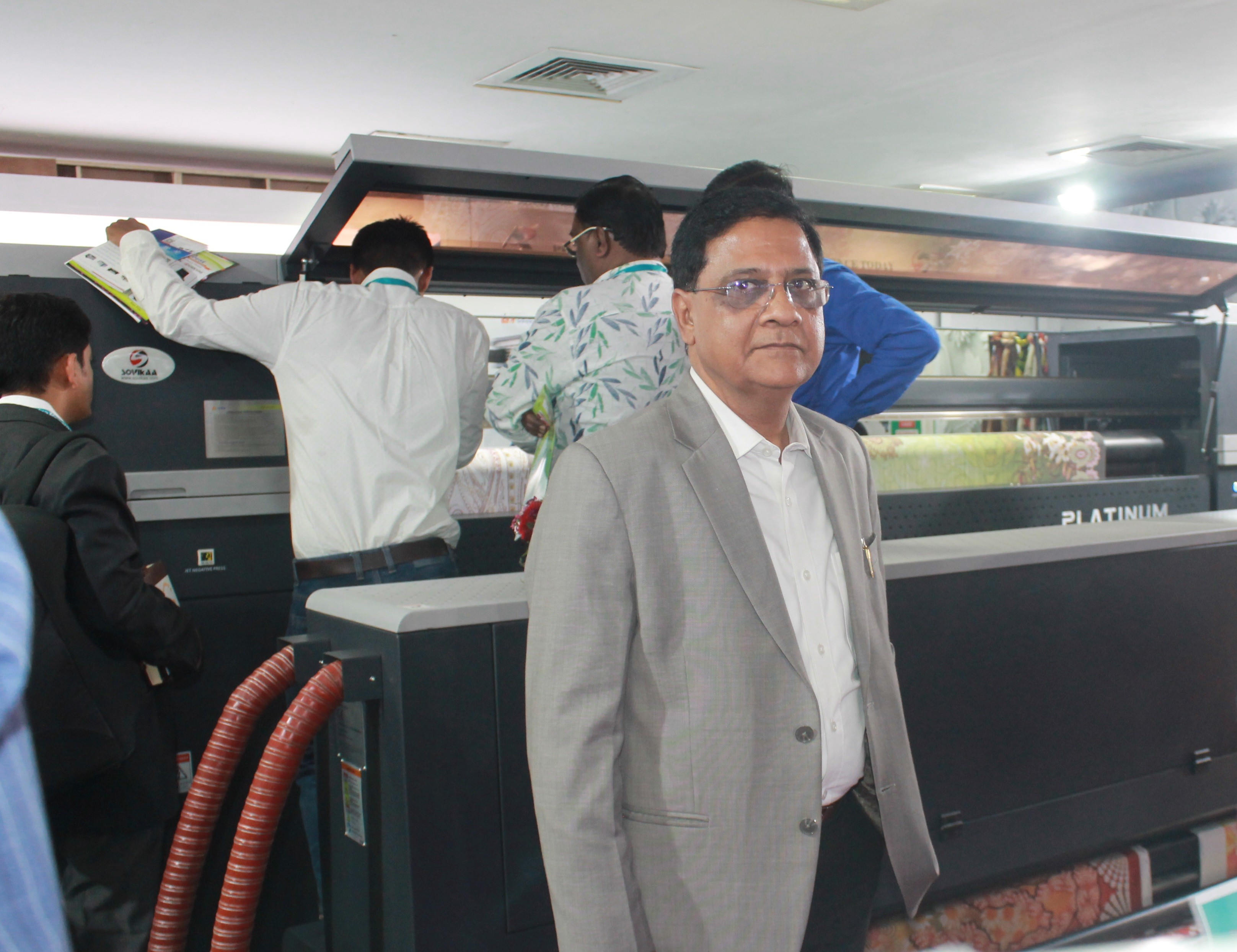 He further shared, "The machine is for cotton, silk, polyester, chiffon and very economical."
APSOM Technologies was established as a service provider for the IT Industry and has evolved its business with changing times working with various multinational organizations throughout Japan, China, South-Korea, Taiwan, Europe, etc.
Bhatia expressed, "GTE is a very good show to participate in. However, the printing section is with very limited brands and hence the footfall for this area is less. Also, there are people who are thinking about finalizing on machines in ITMA that resulting the lesser footfall for particularly printing section. 80 percent of the visitors who came to us were known and people who- we are already associated with. Still I must say I am happy to be here and would participate again."
Download Perfect Sourcing News App for Latest Business of Fashion News.