Garment Exporters to Expand Capacities
   Ranchi Becoming the Hotspot
While garment production experienced a slow phase during the Covid things are getting back to the pre Covid times as many garment export houses are planning expansion of capacities, factories, product lines and markets.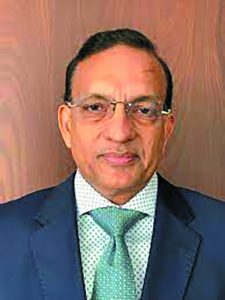 "Capacity expansion is the need of hour as the business is getting back to normal and the pace of orders is good. In order to compete and grab a major share we will have to expand capacities,"
said Naren Goenka, MD, Texport Garments and also Chairman of AEPC.
He informed that since his company is part of the PLI scheme they have planned three new factories and will have 3500 machines at these units. "Our new factories have been planned in Karnataka, Andhra Pradesh and Telangana with an investment of Rs 130 cr, " confirmed Goenka.
He also mentioned that the new factories will be producing both knits and woven products and a lot of focus will also be on production of activewear, uniform, corporate clothing as they want to expand in the MMF segment. "The new units will be operational by mid of 2023," he added. The company has expanded its fabric production also by 25%.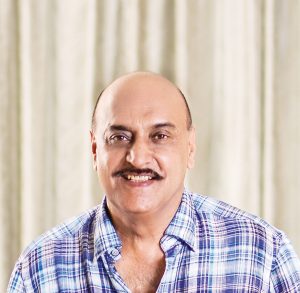 Another leading player Sudhir Dhingra, CMD, Orient Craft Ltd. is also expanding and moving 50% of its production capacity to Ranchi.
"OC is the flagbearer of starting garment production in Ranchi and we will continue to do so. Our factories are in process and soon the work will be completed after which 50% of our products will be manufactured in Ranchi."
On being asked why the decision to move out of Delhi, NCR he replied. "The future lies in places like Ranchi where the manpower is available, cost of production is not high and the support from the Government for hassle free work is immense."
Though in between there were some media reports that OC will close its operations in Ranchi the confirmation from Dhingra is definitely good news for stakeholders of the garment and textile industry because movement of any such big factory means more employment and work for the entire supply chain.
Matrix Clothing run by Gautam Nair is also expanding its operations in Ranchi. Nair while talking exclusively to Team PERFECT SOURCING confirmed the same.
"See Delhi NCR has a lot of challenges now, to maintain the AQL factories are required to operate using gas instead of fuel which is adding a lot of price pressure, also during pollution surge factories are not allowed to manufacture which incurs huge losses. So it is ideal to slowly move away,"
reasoned Nair.
He also said that migratory labour, land cost and wages are also areas of concern which gets resolved if the production moves closer to place where labour is readily available. "We are investing around Rs 50 cr in this expansion process."
Several other companies have already moved and many are diverting to Ranchi like Arvind Mills and Valencia Apparels.
Indian Designs Bangalore based company is also planning a new factory for apparels.