Buyers Get Cautious; Affects Pace of Orders
The news about America going in recession has come as a bouncer for all apparel exporters in India as after a long haul of slow orders the industry was now getting back on track.
The buying from the US was seeing an upward trend from the lase one year and a lot of orders were diverting from China, Sri Lanka and even Bangladesh to India.
However, the recent news about upcoming recession in the US is dampening the pace of growth.
US Inflation Rate is at 8.26%, compared to 8.52% last month and 5.25% last year.
This is higher than the long- term average of 3.26%.
While the headline rate of inflation has slowed, it still leaves inflation at a rate unseen in four decades and adds to the headwinds.
The news of recession started making rounds after the Federal Reserve increased interest rates sharply as it was struggling to bring price rise under control.
The jump in "core" prices, which excluded volatile food and energy costs, was especially worrisome.
It outpaced expectations and sparked fear that the Federal Reserve will increase interest rates more aggressively and raise the risk of a recession.
Consumers in the US are currently seeing a big surge in the food and petrol prices which is eating into people's spending. In April consumer prices were 8.3% higher than a year earlier.
Even excluding food and energy prices, annual inflation is 6.2%. It is foreseen that supply-chain problems could flare up for as long as war rages in Ukraine and China sticks to its zero-covid policy.
Team PERFECT SOURCING spoke to some veteran exporters on the changing market scenario and impact of recession on apparel trade from India.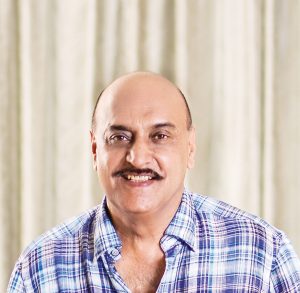 Sudhir Dhingra, CMD, Orient Craft Ltd, said,
"Inflation is there, however, to control it the Federal Bank is increasing its rate of interest and this is a cause of concern for retailers in the US." He further added, "Overall consumer spending has slowed down and shift is towards necessities like food, while spending on electronics, furniture, which has affected sale of new clothes."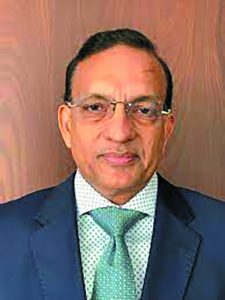 Naren Goenka, MD, Texport Syndicate and also the Chairman of AEPC, avers,
"It definitely looks that the US economy is poised for turbulence in the coming times, even the European economy is facing a slowdown in terms of apparel imports. Due to the ongoing war there is a severe energy crisis in the EU and this is affecting sales of retailers."
He further added that while in a country like India inflation from around to 5% to 7% is usually considered normal in countries like the US it is not the same.
When asked how was India as an apparel export sector impacted, Goenka replied, "India is still at a better position mainly because we have ample supply of cotton, our economy is in a stable condition unlike other countries like Pakistan, China or even Bangladesh so we will sail through."
Speaking on the similar lines Gautam Nair, MD, Matrix Clothing said,
"Of course there are headwinds in the US and EU as FED rates are going up and consumer sentiment is dropping because they don't have enough money to spend. However, recession does not seem to have arrived yet as their job market is strong, employment rate is good so this imbalance can come back to normalcy in next two quarters."
Recession seems to strike America roughly once a decade.
But only two years after the first lockdowns, the business cycle is turning at a sickening speed and another one already seems to be on its way.
By their standards, America's next recession will almost certainly be milder and more pedestrian.
But because the world economy, asset markets and America's politics are all fragile, it may yet have nasty and unpredictable consequences.
The good news, however, is that many parts of the US economy remain strong, most notably the jobs market and household spending.
The American labour market is red-hot, with nearly two job openings for every unemployed worker in March, the most since 1950, when data were first collected.
Even as the U. S. economy shrank over the first half of this year, employers added 2.7 million jobs — more than in most entire years before the pandemic struck. In July, the economy added over a half-million more jobs.
The unemployment rate sank to 3.5%, a half-century low. Robust hiring and exceedingly low unemployment aren't consistent with a recession.
So what are the buyers reacting on the current situation and how is the is the flow of orders and quantities? On this Goenka replied, "A 10% reduction in orders is being expected from the US, also the buyers are negotiating to get better prices as they fear that more discounts will have to be offered to lure customers."
But with constant fluctuation in cotton prices will Indian players be in position to offer expected prices for Spring/Summer 23, on this Goenka avers, "This is where the business dynamics always challenge you, the good part is that the currency and raw material prices are in control so prices can be managed."
Naseer Humayun, MD, Indian Designs, commented, "The market in US and EU is definitely going slow and with fear of recession making rounds buyers have become more cautious they are placing orders for less quantity and that too very close to the season. The impact can be clearly seen in the Xmas sales this year."
"Buyers are postponing orders and negotiation in prices is rampant because they are already sitting on huge inventories which got stocked up due to logistic delays and miscalculation of orders. Orders are being placed very cautiously and quantities have certainly gone down, "pointed out Nair.
On the flip side, exporters feel that India can definitely sustain it because there are many other options for them apart from the US market.
"The recent FTA signed between India and UK; India and Australia and upcoming FTA with the EU opens doors of new opportunities for apparel exporters. Also, the FTA between India and EU which has been pending for a long time is on the verge of finalisation. All these factors will eventually support the growth in apparel export sector," said an optimistic Goenka.
"I think that the situation will calm down in next two quarters." opined Nair.
Still, many economists doubt that the U. S. is in a recession now. For one thing, there's the robust job market. For another, Americans are still spending, if more tepidly.
Though purchases of goods like appliances and furniture have dropped, spending on services, like airline trips and dinners out, keeps rising, indicating that millions of consumers are venturing out more.
CONCLUSION
Walmart has reported that higher gas and food costs have forced its shoppers to reduce their purchases of discretionary spending such as new clothing, a clear sign that consumer spending, the leading driver of the economy, is weakening.
The nation's largest retailer, Walmart has reduced its profit outlook and said it would have to discount more items like furniture and electronics.
And the Fed's rate hikes have helped send the average 30-year fixed mortgage rate up to to 5.13%, compared with 2.86% a year ago, making homebuying increasingly unaffordable in the U. S.
Higher rates will likely weigh on businesses' willingness to invest in new buildings, machinery and other equipment.
If companies reduce spending and investment, they'll also start to slow hiring. Rising caution among companies about spending freely could lead eventually to layoffs.
If the economy were to lose jobs and the public were to grow more fearful, consumers would further reduce spending.
The Fed's rapid rate hikes have raised the likelihood of recession in the next two years to nearly 50%, Goldman Sachs economists have said.
Bank of America economists now forecast a "mild" recession later this year, while Deutsche Bank expects a recession early next year.