LONDON'S "TOUGHEST CHRISTMAS" SINCE WORLD WAR II
Boris Johnson shuts down London as Europe death toll hits 500,000
Millions of people in England and Italy will celebrate Christmas under tough new coronavirus restrictions as Europe battles a winter surge including a more infectious new strain.
Europe has become the first region in the world to pass 500,000 deaths from COVID-19 since the pandemic broke out a year ago, killing more than 1.6 million worldwide and pitching the global economy into turmoil.
British Prime Minister Boris Johnson has announced a "stay at home" order for London and southeast England to slow a new coronavirus strain that is significantly more infectious.
London Mayor Sadiq Khan said the capital "faces its toughest Christmas since the war," referring to World War II. The business community criticised the measure, with Helen Dickinson, the chief executive of the British Retail Consortium, warning that "many thousands of jobs could be at risk".
The retailers were already reeling under pressure because of second lockdown and UK retail sales in November fell by 3.8% last month, the Office for National Statistics (ONS) bringing to an end a six-month streak of rising trade.
Ending a six-month run of rising sales, the figures revealed the impact of the pandemic on the sector as the infection rate increased across the country.
A 19% fall in clothing sales followed the closure of most department stores and non-essential shops.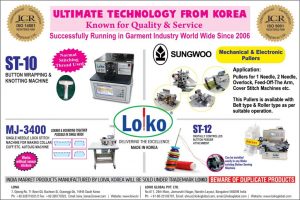 The only bright spot for retailers was an increase in the sale of household goods of 1.6% as shoppers went online to stock up for Christmas.
Supermarkets and food stores increased sales by 3.1%.
Analysts said it was no surprise the lockdown bolstered online shopping to a record total of 31.4% of all spending, after an increase of almost 75% since November 2019.
Meanwhile, many online retailers reported a boom in sales, as they did during the UK-wide lockdown in spring, though heavy discounting helped to keep the tills ringing.
In October, a 6.4% increase in online sales spurred a 1.2% rise in the total volume of retail spending, mainly driven by shoppers rushing to buy early Christmas presents before the second lockdown in England.