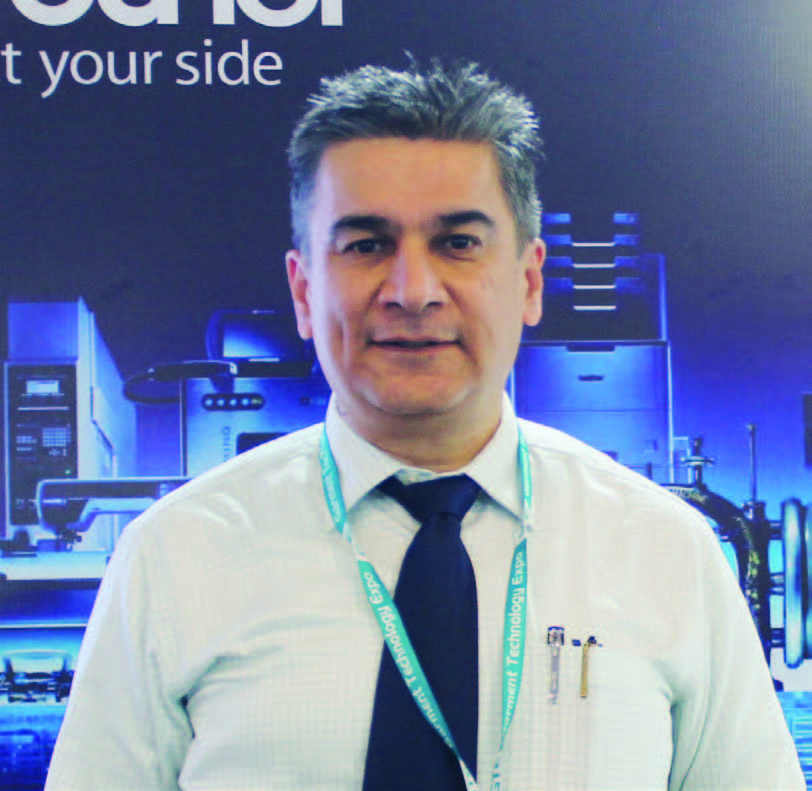 We have changed the concept of our product line and we are focusing on efficiency based machines as everyone is focused on reducing manpower and increasing efficiency. Here at the exhibition we have showcased many devices for new applications that can help in producing in an economical manner. It is not a big investment for end user as just by using small attachments and devices they can save a lot and ease production. I have observed that in the last two years market has been slow though FY 2018 was quite good as compared to 2019.
With business moving out of China business might come to India and things can get better. We recently talked to many brands and they are optimistic to bring business to Indian factories.
We have introduced devices and machines to increase productivity and efficiency. Indian factories do not have patience to take machines with long ROI so most of the machines we offer have one or maximum two years ROI. At GTE we are displaying a lot of automation and even in a basic machine we have added devices that can give benefit to customers.
Randeep Sahani, Director, Brother India
We have concentrated on sustainable products for apparels and garments and offering machines that will save water and chemicals. Earlier jeans used 8 to 10 litres of water and now we are offering machine that can reduced water consumption by around 4 litres. We have also recently tied up with XEROS and we are confident that the machines they are offering will be of great use to Indian manufacturers. The response at GTE has been good and we hope it picks up in the coming days as well.
Sunder Belani, Director, Ramsons
For GTE we are focusing on jeans automation and new line of machines. We are mainly promoting and focusing on automatic machines and at the exhibition also we have showcased such solutions. The industry is surely going through a rough patch and giving a machine that can help the companies in being cost efficient is the only way to sustain in the long- run. The response at the exhibition is lukewarm and we hope to see more prospective customers in the coming days.
Viraf Turel , MD, EH Turel & CO with Xerxxes Doodhwala
We have developed a software for designing embroidery; it is very rare than what is available in market as it involves low cost and can be available at subscription annually. We have given many features like 4 sequins, 6 sequin and 8 sequin and given bead support also. It can benefit in increasing speed also. It has been six months now since we launched this software. We are offering yearly subscriptions at Rs 15,000 so the market situation should not impact our growth. The response at the exhibition is good.
Bhavik Zinzuvadiya, stitchmax solution LLP
We have showcased variety of machines here like pocket folding machine , laser cutting machine, pocket shaping i.e DKJ-M603 and HNS989-A/As. The machine is highly useful in folding and creasing pocket and sleeve placket. 360 folding and creasing is possible through special mold available in the machine. Since labour is getting expensive so our machines are valuable as they are automatic. For instance, the snap button machine reduces labour and the return on investment is 12 months. While HNS989-A can crease about 350-375 pcs/hr. HNS989-As.can crease 375-400 pcs./hr on all type of fabrics.
Harish Kumar Naik, HNS Enterprises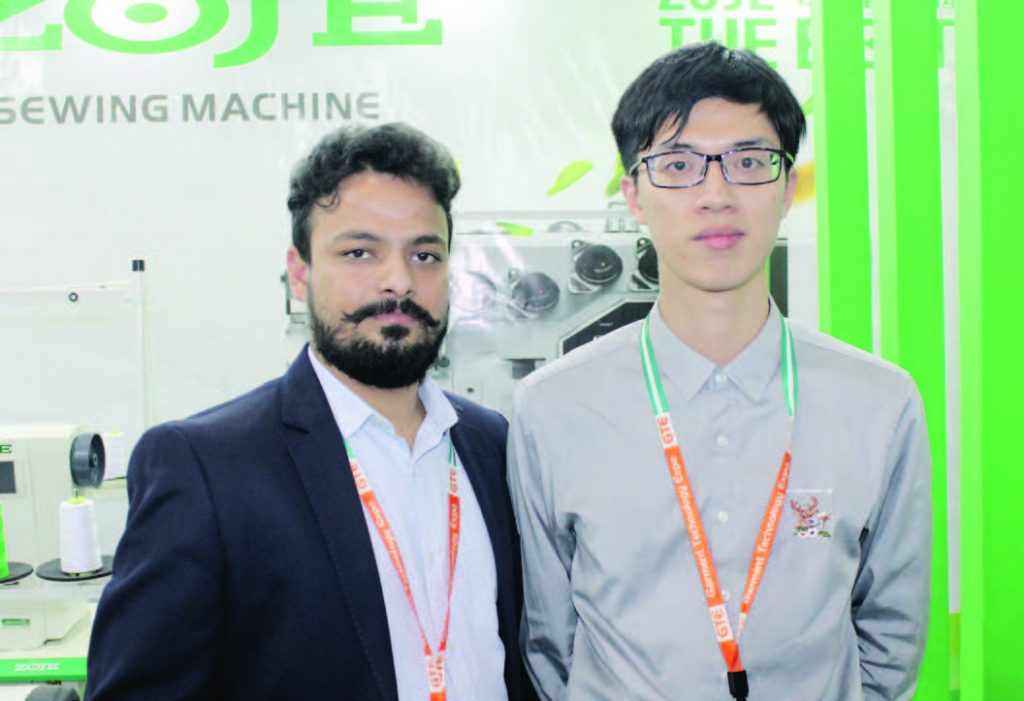 Zoje is participating at GTE for many years and it has been a good experience. We are endorsing the new look of machines that we have completely changed this year. Here we have Lockstitch, overlock, button stitch and many more. In UBT machine we have introduced simplified machines and we also offer one function UBT machines. The new machine is overlock machine that has a speed of 7000 rpm. Indian market is slow but we have scope to grow and we have seen 35% increase in sales.
Kundan Gupta, Zoje Sewing