Higher in-home consumption due to increased stay-at-home period and a sharper focus on health and hygiene amid the pandemic are helping Indian home textile exporters. Rating agency, Crisil in its recent report highlighted that the Rs. 55,000 crore Indian home textile sector, comprising products such as terry towels, bed sheets and spreads, pillow cases, curtains, and rugs and carpets that derives as much as
60-70% of its revenue from exports is witnessing good growth.
The lockdown had a limited impact on retailers of essentials as these operated through the pandemic.
However, sales at departmental stores suffered heavily in the March-May period.
Some retailers also underwent restructuring, leading to permanent store closures.
Additionally, manufacturing was impacted due to plant shutdowns for 30-45 days.
A weak first quarter will have a bearing on revenues for the full fiscal, which are expected to decline 10-12%.
This, revenue de-growth for home textile exporters will be limited to 10-12% this fiscal as compared with 30-35% for the overall textile sector.
The United States and the European Union account for over 80% of these exports, with big-box retailers of essentials and departmental stores among the major customers.
Also, lower capacity utilisation and benign realisations in the first quarter will lead to suboptimal coverage of fixed costs despite cheaper cotton prices and favourable currency movement.
This will lead to moderation in the operating margin of home textile exporters by 200 basis points to 12-13% from 15% seen over the past two fiscals.
As per the report lower revenues would hurt operating margins.
However, lower requirement of capacity addition and working capital will limit material moderation in the credit profiles of home textile exporters this fiscal.
"When the lockdown happened, the immediate problem and concern was that our factories were shut and there was not a drop of revenue. What came to our mind was those 20,000 people who were directly or indirectly, dependent on us. Thus, we started working on creating products that were needed in this pandemic for instance, antimicrobial towels, sheets and also carpets," said Dipali Goenka, CEO & Jt MD, Welspun India Ltd. at one of her interviews on how the giant group came out of the biggest shock to the sector.
The company jumped on the opportunity of manufacturing masks, PPE kits, anti-viral bed sheets and towels, which proved to be a big saviour for the group.
Apart from the antiviral products, masks and other goods Welspun also looked at innovations related to sleep which is becoming a very important aspect.
"I think suddenly there is a surge for home textiles. Our factories are working at full throttle. So we see that happening in terms of demand. The peak today could be a temporary blip, but the demand is here to stay because people will work from home. So needs for home will improve," said Dipali.
After China, India is the largest producer of cotton and has vertical integrated facilities here which attributes to the growth of country in home textiles segment.
Anuj Sethi, Senior Director, CRISIL Ratings, "Export order flow has improved significantly beginning with the second quarter of current fiscal due to reopening of departmental stores and pent-up demand. With people spending more time at home, including for work, drastically lower socialising opportunities, and sharper focus on health and hygiene, demand for home textile products will continue to grow. Demand is expected to stay strong in the third quarter as well due to the festive season, when these retailers launch large-scale programmes."
The improvement is borne out by a 7% on-year sales growth in the fiscal second quarter for four large listed home textile exporters who had logged 40% lower revenue on-year in the first quarter.
Continued order flow from major export markets, improvement in domestic demand, and the ability of players to manage liquidity amid the continuing pandemic will be the key to success in the sector.
Home textile manufacturers deriving a larger part of their revenue domestically are affected more than exporters due to extensive lockdowns in India and gradual opening of many retail outlets, leading to slower recovery.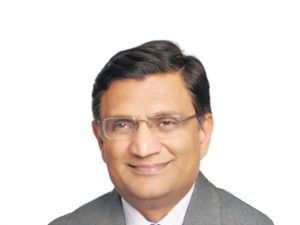 Indian Designs a Bangalore based company that mainly deals into apparels but has diversified to home furnishings reported that home textiles was a big saviour for the company as the demand for it flourished post lockdown as compared to apparels and increase in orders for home were seen. "We were happy to see that buyers were asking for increased volumes of home textiles which was a big relief for us as business was suffering badly due to lockdown in all parts of the world ," said Naseer Humayun, MD, Indian Designs.
Gad Fashions, a Jaipur based home furnishing exporter that manufacturer's bed linen like quilts and bed spreads informed that the company is facing no dearth of orders in fact, the demand has gone up due to the pandemic. Ashok Singhi from Gad Fashions said, "We are almost full with orders till February and our capacities are also fully occupied."
"The Covid19 pandemic has definitely adversely affected the global buying pattern. Due to unemployment and loss of business consumers are trying to preserve cash and are spending only on essentials. Even those who have not lost jobs are being conservative due to the uncertainty. India as compared to China and other Asian factories has traditionally produced hand crafted labour intensive home textile products, which were more expensive for the middle/upper middle market. However, now in the future, Indian factories need to re- think strategy, and offer products for the mass market, which can be made using technology and involves cost effective production process. This will be the only way to compete with China and grow in the long term." Anupam Sharan, (CEO), Mila Merchandizing Corporation, Buying House.
"The home textiles and home decor sourcing market in India picked up pace from July-August 2020 onwards
as most of the orders that were supposed to leave by May or June got delayed by few months. Hopefully, Xmas sales will be at par if not grow better than the last year. Whether it is marketing or production the future of our factories lies in adopting digital tools and technology. With less travel expected from buyers in 2021 also, I would strongly recommend exporters to look for avenues like Federation of Buying Agents Vendor Connect Program, Smart Business Series and online networking with buyers' representatives working for India. With 250+ interactive webinars done at FBA, I see a light of hope." Lokesh Parashar, President, Federation of Buying Agents.
"Indian home textile products have always been appreciated in the international market; the products exhibiting a unique signature; mix of hand woven and machine made products making the global share of the market of about 7%. 2020 has been a challenging year for everyone. This year the margins
have definitely been hit due to lower revenues. The impact on less revenue generation is also due to manufacturing units being shut for nearly two months and the blue collar workers moving back to their hometowns. The stores already were left with a lot of stocks because of the lockdown. As the world is still struggling to control the pandemic, people have been spending more time at home and the main focus is on health and hygiene. This came as a boon for the home textile industry helping the exporters to recover from the losses incurred in the first half of the year. In the second half when the department stores and shopping malls reopened the demand increased for products such as terry towels, bed sheets and spreads, pillow cases, curtains, and rugs and carpets. With the New Year approaching the trend of work from home will continue as we are still experiencing the virus mutating differently every time. This will keep up the demand of home textile products, however, exporters and manufacturers will face tighter margins. The market can stabilize by the end of 2021." Moushumi Swami, Director, Appsou Services.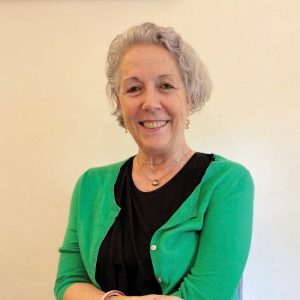 " The obvious reason for the boom in home décor and in home improvements/DIY is because most of the people are trapped inside their homes for almost a year now. Most people would usually spend money on travelling, eating out and buying clothes but all of that has come to a stop or reduced drastically due to the pandemic. So, even if there is a concern about spending, the "feel good" factor can still be obtained with just one new item for the home.
In addition to purchases designed to cheer up the home space, we are seeing a huge surge in home improvements – from people putting in swimming pools and sauna's to just give their houses a fresh lick of paint. Eating and entertaining at home is another huge area of growth in lockdown, people have discovered cooking and baking as a new hobby as they are happy to cook at home and are now paying attention to the equipment, serving platters and table settings. This is all helping to drive home business. As most of our clients placed their Spring/Summer 2021 orders in July this year in the midst of great uncertainty they are now asking factories to see if they can accelerate production and bring deliveries forward. If this trend continues we hope to be able to ship out for Fall 2021 merchandise at least 4-6 weeks ahead of the normal schedule. Hopefully, this will give a big "boost" to Indian home décor exports and we aim to work more closely with our vendors and partners to enable them to benefit from this surge in business. India, for once, has a great opportunity to grab business in the home segment and now is the time to focus on our systems and processes in manufacturing, to make it happen.
Unfortunately, this same growth in demand is being massively hampered by the logistics implosion as there are currently not enough containers to feed the export demand, and there is a shortage of space on vessels that do come into India." Christine E Rai, Patron-in-Chief, Buying Agents Association.
" I personally feel that as long as people will spend more time at home there will be more demand for Indian
home textiles and it will continue to grow. India is still 7% of global home textiles trade and there is definitely a huge potential for us to grow. The Indian home textile products like bed sheets, pillow cases, curtains, cushion covers, rugs , carpets, etc. are in demand from India as we are known for beautiful fabrics, finishes and also because there has been a gradual shift in the buying behavior from China especially in the US and Japan due to pandemic. We should definitely convert this opportunity into possibility. At the same time growth will also come from increased focus on eco-friendly finishes, new techniques of digitalisation, e- commerce market place, design and product innovation. The period between March to May 2020 saw a great fall in demand but picked up later. Indian home textile exporters are definitely witnessing a sharp recovery in demand and thus the future looks promising. The saddest part however, will be that the world will not be the same after COVID -19. Neeta Aneja, President, Trends International Inc (buying office dealing in Home textiles , home décor, apparel , accessories and Food)
Following articles for your reference: