APPROVAL for PLI of MMF GARMENTS FOR TEXTILE SECTOR IN BUDGET
On 1 February 2021, FM Nirmala Sitharaman presented her annual budget.
The industry was eagerly waiting for the budget as the industry has gone through a severe turbulence because of the pandemic which has dented the business badly.
Sharing the importance of apparel and textile sector she highlighted that to boost the growth of industry seven new textile parks will be opened in the next three years which will help the industry to get a competitive.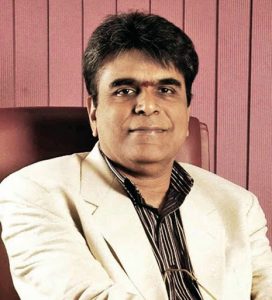 "Our main request was related to MMF garments and that has been considered by the government. The Rs 10,683 crore Production Linked Incentive (PLI) scheme for MMF garments and technical textiles, along with new Mega Investment Textile Parks scheme for setting up seven textile parks in India over three years will bring in huge investment in the MMF sector," Dr A Sakthivel, Chairman, AEPC said.
The focus on infrastructure highways, railways and ports was also announced.
The rationalisation of GST and customs will also help in easy access to raw materials and export of value  added products.
The reduction in custom duty on nylon; doubling of budget provision to Micro, Small and Medium Enterprises (MSME) sector with the allocation of Rs 15,700 crore in the coming fiscal to boost manufacturing and exports has also been announced.
The announcements related to the shipping sector wherein an allocation of Rs 1,624 crore has been made and a scheme to promote flagging of merchant ships in India will be launched by providing subsidy support to Indian shipping companies in global tenders floated by Ministries and CPSEs.
This will help in reducing the shipping costs.
The government also increased the capital expenditure to Rs 5.54 lakh crore in FY'22 from revised estimate of Rs 4.39 lakh crore in FY'21.