The government on Monday allowed export of personal protective equipment (PPE) medical coveralls for coronavirus with a cap of 50 lakh per month. The exports were not allowed as of now. The development comes after five months of ban on exports to meet the needs of medical staff in the country amid rising numbers of coronavirus cases. PPE is protective clothing or equipment designed to protect the wearer's body from infection.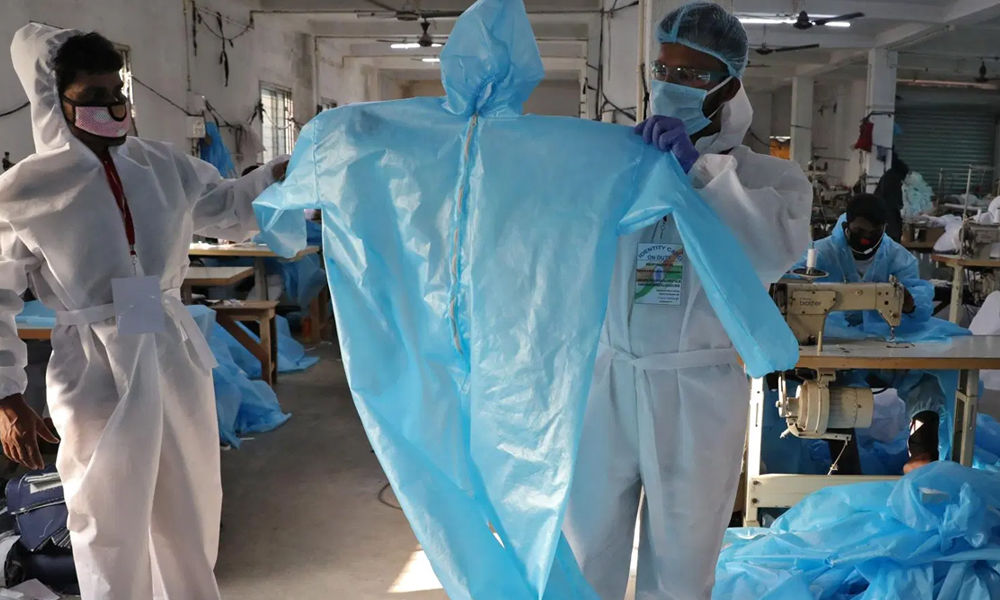 However, items other than PPE medical coveralls will continue to remain prohibited. "Other items that are part of PPE kits and listed in the description against Serial No. 207A in the Notification No. 14 date 22.06.2020, however, continue to remain prohibited for exports whether exports as individual items or as part of PPE kits and monthly quota shall not be applicable on export of these items," Directorate General of Foreign Trade (DGFT) said in a notification.
"Boosting Make in India exports, Personal Protection Equipment (PPE) medical coveralls for COVID-19 have been allowed with a monthly export quota of 50 lakh," commerce and industry minister Piyush Goyal tweeted.
A single mask manufacturing machine can manufacture one lakh pieces per day and we have more than 200 uch machines. Therefore, N95 masks should be opened up for exports without any restrictions on quantities.
As per AEPC the daily PPE kit production has already reached 8 lakh and manufacturers are eyeing $60 bn
global market: AEPC Indian Apparel export industry, which showed great agility in switching to production of Personal Protective Equipment (PPE) kits and scaling it up from zero units to 8 lakh per day in less than four months, now wants to grab the lion's share in the $60 billion global market.