Retailers, Retail Chains, Brands Visit Show from all Over India
BUSINESS WORTH Rs 800 cr TO BE CREATED
Around 12000 buyers visited the show
The three day exhibition Garment Show of India concluded at Expo Center Sector 62, NOIDA on 29th  July.
The three day show created a highly optimistic response for participants who came up with the latest range in men's wear, women's wear, sportswear, kids wear, winter wear, active wear, festival wear and many other product categories.
The exhibition was highly successful as the show saw visitation of around 8000 buyers in a three day exhibition.
Sourcing teams from retail chains like Shoppers Stop, Max, Lifestyle, Reliance Retail, Arvind Fashion, Bestseller came to the show and were highly impressed with the range and products on display.
Teams of Westside, Spencer's, Chennai Silks, W Mart, Lacoste, Aditya Birla group also visited the show for sourcing apparel, fashion accessories and trims.
The first day of the show saw an inauguration ceremony that was done by industry stalwarts.
Hemant Agarwal, MD, V Bazaar Retail, Surinder Agarwal, MD, Citykart, Deepa Newar, Regional General Manager, Euro Group, Vishal Dhingra, MD, Specialty Merchandising Services, Lalit Thukral, President, Noida Apparel Export Cluster and Rajeev Bansal, General Secretary, Noida Apparel Export Cluster (NAEC) and National VP, IIA ( Indian Industry Association) graced the occasion and commenced the show with lamp lighting ceremony.
The second day of the show was also highly interesting as it saw the APPAREL FASHION FORUM (AFF) conference where leading players from Apparel and Fashion retail came up to discuss pertinent issues
related to apparel and fashion sector.
Amongst the distinguished guest were Aditya Chippy Mehta, COO, Bombay Shirt Company, Daisy Gogia Vice President Buying at Soch Apparels Pvt. Ltd, Devika Srimal Bapna VP Marketplaces Growth at FabAlley & Indya, Malvika Sharma, Senior Executive – Sourcing and Brand Management at Nykaa Fashion, Rajesh Meena ,Head of Supply & Operations at Fashinza, Mayank Chandna, Category Manager, Meesho, Sandeep Mukherjee , Director, Indian Subcontinent at Fluent Commerce, Sanjeev Nandwani, Nin Castle  Co-Founder, Lead of Recycling and Chief Project Officer at Reverse Resources at Reverse Resources and, Kishan Daga, Founder & CEO, Concepts n Strategies.
Topics like having presence on both online and offline mediums, supply chain issues, managing high returns, sustainability in fashion, using waste material of factories to create new garments, growth in Man – made Fibres and active wear Industry in India, online retail challenges and opportunities, growth of DTC brands in
India and many more topics were discussed in length at the show.
The three day show generated enquiries for manufacturers for not only the domestic market but also for exports as teams of buying houses and liaison offices also came to the show.
The GSI had tied up with various associations to attract a good number of visitors like Ludhiana Knitwear Association, Handloom Exporters Association, Sourcing Consultants Agency, Noida Apparel Export Cluster and Indian Industry Association.
Ready- made garment manufacturers from Delhi, Noida, Ludhiana, Tirupur, Mumbai,  who are into manufacturing of evening wear, casual wear, t-shirts, dresses, tops, nightwear, active wear, sweatshirts, shirts, trousers are participating at the fair.
Well known companies like New Delhi Export House, 22 Milestones, Celestial Knits, Rahul Fashions , SK Dyeing, Pragya International, Nitara India Pvt. Ltd., Fashinza, Hohenstein India Pvt. Ltd., Eco Leas by Shipra, Cuddles India, Gildan Brands Australia, Radiaant Expovision Pvt. Ltd., Urban Clothing Co. and many other companies participated at the show.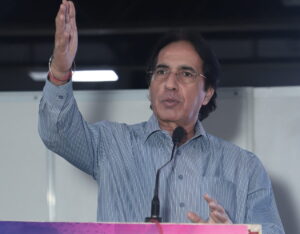 Lalit Thukral, President, NAEC said,
"The exhibition is a door of opportunities for companies looking to make a mark in the apparel industry of India. The domestic market of India has a very good potential and is a very good option for apparel exporters who can utilize their capacities and at the same time create a name in the apparel retail industry of India. Buyers also need factories that are compliant and can offer innovation, quality and capacities so GSI is a perfect platform for both manufacturers and buyers. Business worth Rs 800 cr is expected to be generated out of the event."
Rajeev Bansal, MD, Celestial Lifestyle LLP and Vice President IIA said,
"The exhibition has played a very important role for us in meeting with potential buyers of the domestic market which has a huge potential. We have got a good response here and now we look forward to grabbing business in the coming days."
The 6th edition has been a highly successful show for us; it created networking opportunities for manufacturers, retailers, retailer chains. Our exhibitors from apparel clusters of India like Tirupur, Ludhiana, Noida, Delhi, Ahemdabad, Jaipur, etc with brands, retail chains, wholesalers, agents and happy to meet potential buyers who are from retail chains, distribution channels, e- commerce companies,  wholesale markets of garments, etc, said Gagan Marwah, Organiser, GSI.
GSI now in its sixth edition also brings several IT companies who are into offering solutions for apparel and retailing business.
Value retailers like VMart Retail, V2 Retail, TPG Wholesaler, Bazaar India, Nysaa Retail will attended the show.
GSI is a well known platform for sourcing apparels and bringing together manufacturers who have capacities, innovation and quality to offer.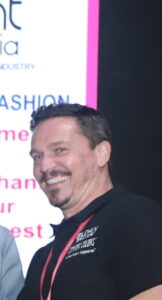 Gildan, an Australian brand launched its brand in India via Garment Show of India.
"We are very happy with the response we have received here. We have made some new and exciting tie ups and we look forward to having great networking and new association at the show,"
said Dave Hillen from Gildan brand.
The last edition of GSI was held in December where more than 12,000 buyers visited the show.