With the global intelligent industry trend, Taiwan's apparel machinery brand Oshima continues to develop the combination of Big Data and Cutting Room solutions.
OSHIMA group that was established since 1971, has offices in Taiwan, China, Thailand, Vietnam, and worldwide agents to complete the best service net in the globe. The 40 years principle " better quality improving and excellent services worldwide" has satisfied and rewarded to all its business partners. The company offers 300 products fusing, Bonding, Forming, Cutting, Ironing and Boiler, Sewing Supplement Accessories, and Specific Professional Machinery and General garment machinery ) to offer the complete solutions to all demands in the Garment Industries
"At GTE we have displayed needle detectors machines and we are largely known for our cutting and spreading solutions," said Anthony, Sales Manager Overseas, Oshima." He informed that the focus of the company at the moment is 4.0 and that is why some of displayed are combined with IOT. With the help of IOT all the data can be synchronized to customers' ERP system and help them in calculating labour cost, efficiency and productivity."
The company is promoting needle detector technologies in India. ON-688GS Automatic conveyor metal detector can detect the needle and ferrous of sewing products for the garment industry to prevent the broken needle and ferrous metal left inside of garment pierces. ( and besides ON-688GS can also apply for medicine industry, food industry, sanitary material industry, and garment accessory industry. It can detect ferrous material when mixed with non-ferrous metal such as copper aluminum, zinc, paper, rubber, chemicals.
The automatic cutting series is a high speed intelligent cutting system enabling high efficiency, accuracy, easy operation and better safety.
Intelligent cutting design ensures the precision and depth of cutting can be set, including I notch, internal and external V notch. Cutting data can be saved. Moving function, that may combine with spreading machine can be utilized for mass production.
Speaking about the Indian market he said, "Industry in India wants lower price products and innovation also which can help them to decrease cost of production. Our technology can transfer the data and help them to see production cost in all areas," he asserted.
He explained the technology and said, "When detecting on the broken needle of the finished garment pieces, it is necessary to demagnetized on its accessories such as slide fasteners, buttons, hooks ETC.This most advanced model of metal detector offer the detecting width of 650mm." It is equipped with 10 individual detecting devices, offer the most sensibility of the detect tunnel. Adopted with 32 bit RISC chip core control, and signal process. ON-688GS can locate the position of ferrous material precisely and its sensibility can be adjusted according to the demand.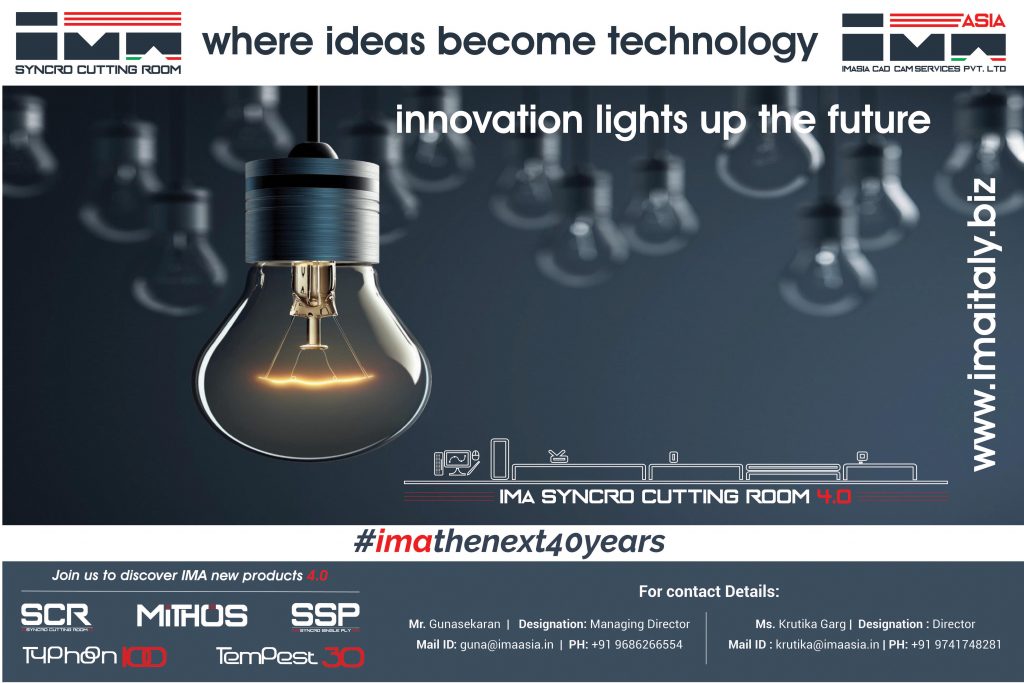 "Industry in India wants lower price products and innovation also which can help them to decrease cost of production. Our technology can transfer the data and help them to see production cost in all areas"
When asked about the response at the exhibition Anthony said, "Response has been slow in first two days but third day was better. We have met many potential customers and fair has proved to be useful for us. We have run our business in India for more than 20 years and we hope we can bring some new concepts to Indian market."