Shares of textile companies were in focus at the bourse after National Textile Policy is ready to be considered for passage soon.
According to a report Govt will invest Rs 10,000 crore in the sector in the next five years.
Sivaramakrishnan Ganapathi, MD, Gokaldas Exports,  said, "This policy is welcomed and really a step in the right direction from the Government of India.
The textile industry will get a fillip, and from a policy, objective perspective setting aside Rs 10,000 crore, which could potentially help exports worth about Rs 2 lakh crore over five years or longer, is an excellent initiative.
This is a highly labour-intensive industry so that it can create a lot of employment."
This policy is definitely an encouraging one; after this COVID thing, everybody was very uncertain.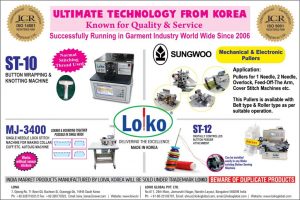 But fortunately for India, generally in Europe and US, there are a lot of anti-China sentiments are going on, and especially for substitute products like textile and apparel their customers have started looking for alternate counties like India, Sri Lanka, and other countries."
"Government is also supporting this industry in terms of human resources, a lot of benefits and subsidies and schemes they are introducing.
I also understand from reliable sources that they are working hard to sign up some FTA with European countries and the UK – if that also comes, we are at par with other competitive countries on a landed cost.
These things are positives which are happening in favour of this," he added.