Fast fashion relies on rapid turnover and few retailers have done as much to encourage the adoption of fast fashion as H&M. Recently the giant fashion group announced a new concept in its flagship store in Stockholm. The group will not only sell buy rent clothes as well. The step comes in a result of gr cautiousness of consumers over disadvantages of fast fashion on environment and people manufacturing as well.
"As we buy more clothes,

we wear them less

As we buy more clothes,

we wear them less "
H&M, whose brands include Cos, & Other Stories and Weekday, is introducing a limited collection of some 50 selected party dresses and skirts from H & M's 2012-2019 Conscious Exclusive collections, made from 'more' sustainable materials, as well as a small number from this year's collection.
Customers can book an appointment with an atelier who will help them select up to three pieces a week, for around 350 SEK ($36) for each item. Once the garment is returned, it's dry-cleaned. A repair and remake counter will also be open for damaged products. All are made of sustainable materials, and come from H&M's Conscious Exclusive collections from 2012 to 2019. The plan is to test out the concept for three months; after which it may roll out in scores of stores, eventually adding menswear and accessories.
Anna Gedda, Head of Sustainability at H&M said. "By 2030 there will be 8.5 billion of us. We will need two planets – but that doesn't mean we will all be naked, so the question is how do we make that possible? At the end of the day, we have to change how we enjoy and use fashion." Waste Not, Want Not
It has been estimated that more than half of fast fashion – where new styles are introduced several times a year – is disposed of within a year. According to the Ellen MacArthur Foundation, the fashion industry has doubled production over the 15 years to 2017 to meet demand, yet the amount of time we spend wearing those clothes has fallen by 40%.
Although the amount of clothes collected for recycling has increased, the majority of that will end up being shredded or used to make insulation or cloths. "Less than one per cent of textiles collected actually get recycled into new clothes. Recycling alone cannot fix fashion's waste and pollution problems."
We started our circularity project three years ago. Now we want to explore rental. We believe in rental, for exclusive and occasional pieces. We chose these pieces precisely because these are quite expensive items that were often worn only once," explained Pascal Brun, H&M's French-born head of sustainability.
Textiles that aren't used for recycling go to landfill, or worse, are burnt. Overproduction is also a serious problem for the fashion industry because it hits the bottom line. H & M wants to eliminate it. Critical to this is Artificial Intelligence, to better use the data and algorithms available to understand and predict demand in each store.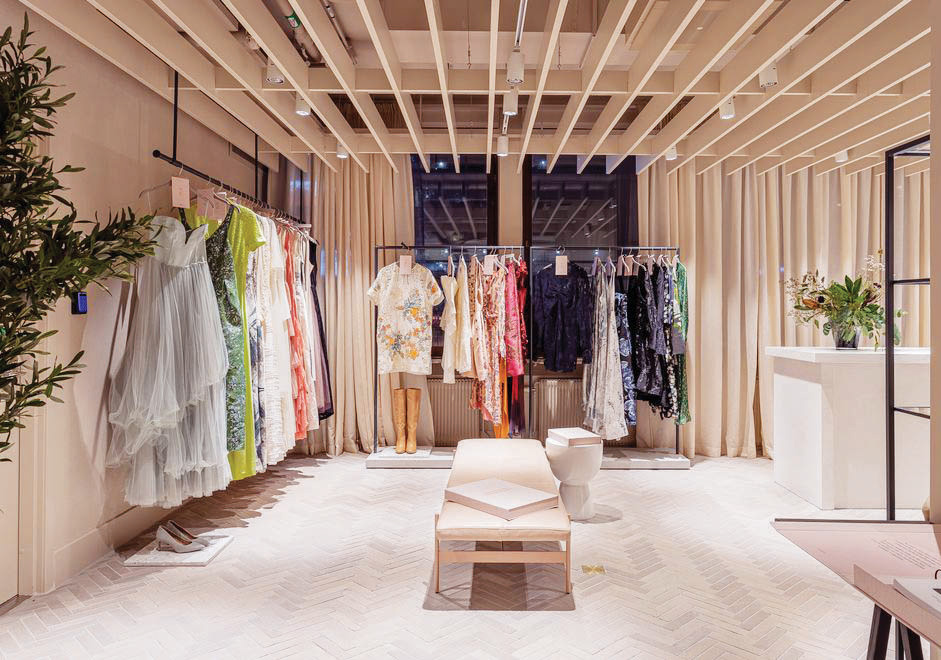 The trouble is that big fashion retailers like H&M, Gap and Zara have created such an abundance of affordable fashion that we have come to increasingly view it as disposable.
"H&M is considering offering customers a Sellpy bag to evaluate the possibility for H&M customers to sell their second-hand garments online via an H&M platform."
If goods get too expensive, demand goes down, and that is not making things sustainable. If more sustainable fashion, and demand goes up, we can make more, and the price will come down more. It is important to work on cost of sustainable products also and work on products with wood based cellulose fibre whose production uses less water and chemicals than most like Tencel and Modal.
H & M has flirted with selling both used and unsold clothes, both as an investor in Sellpy, a company that helps consumers sell second hand products, and whose 12th largest customer is & Other Stories and Afound, a predominantly online fashion outlet.e.
H & M has had a hard time over the last few years, late to deal with the challenge of online and failing to invest soon enough in better logistics, while losing its crown as the world's biggest fashion retailer to Zara. The question is how much new look stores, and its commitment to sustainability will be enough to fight off increasing competition and agile disruptors.
With rental properties – like Rent The Runway, Le Tote and Armoire – enjoying growth, and online rental business predicted to enjoy rapid expansion, H&M has not stood still. It quietly paid some €25 million for a 72-percent stake in resale platform Sellpy, which collects unwanted clothes from customers, to effectively scale up its second-hand business
H&M is considering offering customers a Sellpy bag to evaluate the possibility for H&M customers to sell their second-hand garments online via an H&M platform.
Two key goals: zero net emissions of carbon by 2050 and 100% renewable energy use by 2030.
H&M employs some 150 people in its sustainability department, almost certainly a larger number than any of its fashion rivals. It also leads the industry in fabric recycling.
The new 3,200 square-meter concept store includes a large pale gray cardboard recycling bin. H&M has installed them in the majority of its stores, offering vouchers for clothes at roughly the equivalent of 15% of the original garment's price point. In 2019, it will collect 25,000 tons of used clothing – the equivalent of 150 million T-shirts.
"Two key goals: zero net emissions of carbon by 2050 and 100% renewable energy use by 2030."
All these superfluous fashion and fabrics are then sent to its partner Berlin-based partner I:Collect, which recycles it in three ways. Either sold in second-hand stores; or shredded and put into car seats or sofas in the home furniture industry; or recycled into fiber that is turned into new items of clothing. Sportingly, they even take garments from other brands.
Currently, H&M boasts 4,433 stores worldwide, in 71 countries with 145 more opening this year. Earning net profit of €1.2 billion on revenues of €20.3 billion. "We have different reactions in each country. In Sweden, they tend to like repairs, adding a patch or a zipper; in France they like to customize; while in Holland they want to completely re-make the whole look of the garment," says Brun.
Armed with the H&M app, shoppers can now scan Conscious Exclusive labels, which reveal the exact composition of each garment, its fabric supplier and the name and address of the plant that produced the item. Another goal is that 100% of our raw materials are either recycled or sustainably sourced. That's our circular agenda and we intend to connect the dots. So we are quite proud of our first rental. We know fast fashion today is not sustainable. But we believe that H&M is leading that change.