AEMA and GEA, two nodal associations join hands to form Garment Exporters and Manufacturers Association
The former Vice Chairman, Eastern Region AEPC and President of AEMA, Vinod Dhawan has been elected as President of newly formed association GEMA (Garment Exporters & Manufacturers Association (GEMA). The new association is a merger of two existing associations, Apparel Exporters and Manufacturers Association (AEMA) and Garment Exporters Association (GEA).
Dhawan has been a member of IGFA Committee, Trustee JawaharLal Nehru Trust, NPT and Member, Advisory Board of Indian Airlines.While speaking to Team Perfect Sourcing on the newly formed association and the agenda for the same, Dhawan explained, "Through this new association, we want to multiply the force and enhance vision set by AEMA and GEA. Markedly, AEMA and GEA have been operating as two separate bodies for the last three decades with the common objective of fostering export growth in India. With great support from thought leaders and prominent members of the export fraternity, we combined the two bodies to form one i.e., GEMA."
He further elaborated, "Our aim with this merger is to use the power of one consolidated voice and to tackle some of the major challenges we face in the industry today which include lower profitability. We are now in a position to synergize the energies of these two bodies to mobilize the government and become the single-channel between members and industry."
Highlighting the three common objectives, viz., Export Growth, Policy Advocacy, and Improved Productivity, GEMA has streamlined a roadmap for a bright future and sustainable growth for its members and apparel exporters. When asked what he implied when he said 'Policy Advocacy', he asserted: "(the idea is) To bridge the gap between members and industry bodies and regulators and aligning all of them towards a common goal of achieving industry growth and profitability. Our efforts will be directed towards ensuring the right governance and regulatory compliances are in place."
The newly formed association aims to offer support in areas like skill development, productivity and digitisation tools. "GEMA (previously initiated by AEMA) as a registered assessment body with Apparel Made-Ups Home Furnishing Sector Skill Council (AMHSSC) is in a strong position to provide skilled man power," he averred.
According to Dhawan, Government of India has made some critical announcements on textile policy recently which will bring good results for the industry. He appreciates the sincere efforts of the Government in considering relaxations of the present textile policy. However, he believes that for a policy to be effective and bring changes on the ground level it must be holistic and comprehensive in nature.
"Policies where all factors are addressedare urgently needed. It is unfortunate that the current relaxations are a one-step measure and more needs to be done in this space to bring in the desired reform."
Further, he shared his concern about the current scenario of apparel exports from India which is not growing even after having resources in comparison to neighbouring countries."We have many challenges to overcome before we get the tag of 'the biggest' global player. We are currently dominated by small-scale players, seasonal production and poor R&D. This is a result of inadequate policy support, digital adoption and high cost." He explained that the Indian Industry is largely confined to small scale productionwhich is mainly due to poor skill setsand lack of modern technology which leads to low efficiency, poor quality and weak policies.
"Over reliance on cotton inIndia confines it to seasonal production focused on summer collections. To grab a bigger share, we have to shift to new products and move from seasonal production," he points out.
Dhawan strongly feels that India should move towards MMF, however, irrational import norms and duties make it difficult to source special fabrics, in particular, synthetics to make winter clothing, which has a much higher volume than summer collections.Besideshigh logistic costs, wages and duties have been detrimental for trade growth over the last few years.
The association wants to accelerate themeasuresneeded to be attended to by Govt to improve the performance of the industry,whether in terms of providing skill development training,or introduction of modern production technology and reduction in high transaction costs.
As President, his vision and focus is to make GEMA a game-changer in the industry. "We want to ensure that GEMA actively communicates and engages within and outside the organisation to overcome some of the biggest challenges by using combined efforts. We will rely on expertise and experience to form solutions that fuel the industry into growth mode."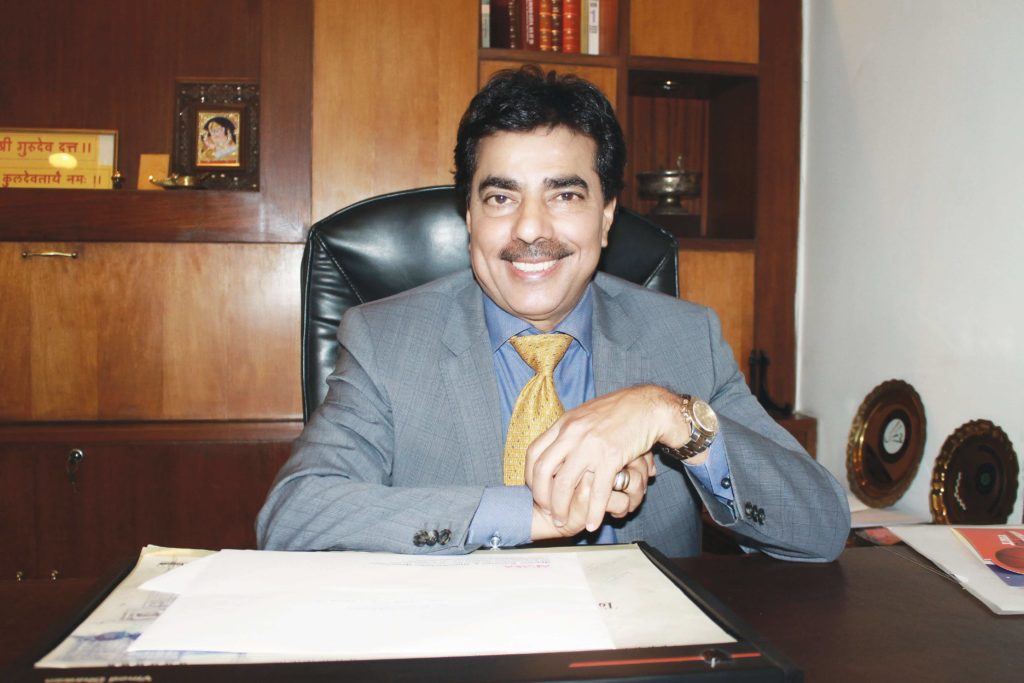 Members of GEMA
PRESIDENT: Vinod Dhawan, V K International
VICE PRESIDENT: Sudhir Sekhri,Trendsetters
Honorary General Secretary: AnimeshSaxena
Honorary Treasurer: Satish Lakhina, Maya Export Corporation
Ashok Logani, Instyle Exports Pvt. Ltd.
Anil Peshawari, Meenu Creations
Anil Verma, Monica Garments
Gautam Nair, Matrix Clothing
G S Mdan, Madan Trading Co.
Harish Ahuja, Shahi Exports
H K L Magu, Jyoti Apparels
K KKohli, Orient Craft Ltd.
LalitGulati, Modelama Exports Ltd.
LalitThukral-Twenty Second Miles
M K Jain, Chelsea Mills
Manoj Lal, Milano International (I) Pvt. Ltd.
Rajiv Prem, Vishesh Overseas
RakeshVaid, UshaFabs Pvt. Ltd.
Tony Uppal, Pee Empro Exports Pvt. Ltd.
Vijay Jindal, SPL Industries
VinitSethi, Orient Fashion
VirenderUppal, Richa Global Exports Pvt. Ltd.
AshishNath (Co-Opted Member), General Commerce Ltd.
Deepak Seth (Co-Opted Member), Pearl Global Industries Ltd.
HariKapoor (Co-Opted Member), Allied Garments Exports Ind.
PrithviManaktala (Co-Opted Member), Cosmique Pvt. Ltd.