The fate of a successful show was already written for Gartex Texprocess as after facing a long delay due to the pandemic it ended on a successful note.
Whether it was the enthusiasm of life and business getting back on normal or the fresh wave of young entrepreneurs who have recently made their debut in apparel and textile industry it is not certain but the show proved to be successful for most of the participating companies.
Inaugurated by Smt Darshana Jardosh, Hon'ble Union Minister of State for Textiles and Railways, Government of India, Gartex Texprocess was India's first-ever Mumbai edition.
As per the organizers the show succeeded in drawing 9,328 visitors under its roof.
Along with the showcasing of manufacturing machineries and innovative textile products by 120 exhibitors, the fair hosted insightful knowledge sessions on the most unique and intriguing topics in the denim industry via special zone for denims.
With Denim Show, Screen Print India, Fabrics and Trims Show held under its umbrella, the Mumbai launch of Gartex Texprocess India the show caught attention of textile and apparel industry in Mumbai and nearby areas also especially places like Tarapur, Bhiwandi, Ahmedabad, Aurangabad, Surat where many textile companies are operationg.
As per an analysis done by TEAM PERFECT SOURCING that also participated at the show not only one but many factors contributed to the success of the show.
Firstly, post pandemic it was the first big show for textile and apparel industry that took place in a major hub; secondly post pandemic there is an increased demand for automatic machinery because the labour problems have increased manifolds.
Most of the players do not want to take the risk of getting stuck in middle of lockdown and are investing on machines where use of manpower is minimal.
Many companies who visited the show were greatly inclined towards automatic machinery and solutions. In fact, companies offering CAD/CAM reported a fantastic response at the exhibition.
"We are seeing that a globally in fashion industry a lot of freelancers and new generation entrepreuners who have the concept are getting into picture and they want to invest in automation from step 1," said Gerber.
Young entrepreneurs, new companies, start ups and designers caught the attention of almost all exhibitors.
The state of the art infrastructure and location i.e Jio World Convention Centre in BKC is also considered to be one of the reasons for good footfall at Gartex. Being centrally located many companies did not even gave a second though about visiting the exhibition.
The concurrent shows, exhibitions and conference at the Gartex Texprocess also acted as bonus.
In digital printing almost all major companies participated like DCC, Jaysnth, MS Orange, Stovec, True Colors and several others.
Players like Mehala, EH Turel & CO, Balaji Sewing Machines, who came up with full range of sewing solutions also participated at the show.
Though many exhibitors reported that big companies were not seen at the show exhibition was certainly a good platform for the upcoming companies.
Overall, it was a good show.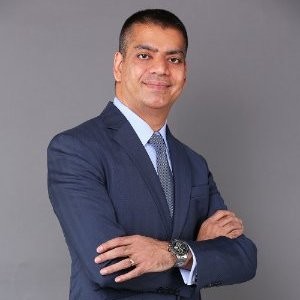 Raj Manek, Executive Director and Board Member, Messe Frankfurt Asia Holdings Ltd, commented:             
"The feedback from the industry has been excellent. Gartex Texprocess India through its many editions has built a reputation as one of the leading and comprehensive exhibitions and by making its presence in Mumbai for the very first time."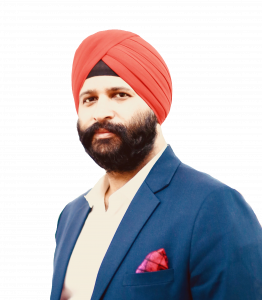 Gaurav Juneja, Director, MEX Exhibitions Pvt Ltd, also shared his sentiments:                                                   
"It was wonderful to see businesses converge here at the financial capital of India. The Mumbai edition did not only serve as a brand-new business platform, but most importantly it gave easy access for businesses in the south where there is a good chunk of textile and garment market to be explored. The signature edition witnessed massive success in terms of reviving and re-establishing the industry post challenging times."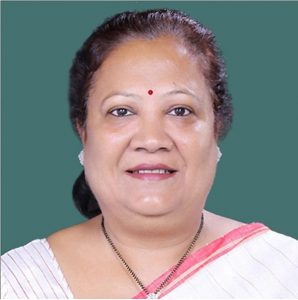 Addressing the industry during a press meet after inauguration, Smt Darshana Jardosh, Hon'ble Union Minister of State for Textiles & Railways, Government of India, stated:                                                               
"I congratulate MEX Exhibitions and Messe Frankfurt India for expanding this exhibition concept from Delhi to Mumbai and creating an international level show in India, which endeavours to bring the fabric to fashion solutions onto a single platform. Shows such as Gartex Texprocess India are excellent initiatives and are much-needed to fill the technology gap and promote 'Make in India' and 'Aatmanirbhar Bharat' missions."
S Bharath, Director, Mehala Machines India Ltd, conveyed his sentiments about the brand new edition:   
"We are very happy to have participated in the Mumbai version of Gartex Texprocess India. This year, we showcased many innovative products including Retrofit IoT systems that can be combined with existing machines along with automated manufacturing systems and several other products. We received good footfalls and met prospective customers and we are very happy about it."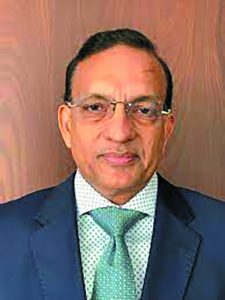 After exploring products on the showfloor, Narendra Goenka, Chairman, Apparel Export Promotion Council, (AEPC), elaborated on the importance of Gartex Texprocess India and his experience as a business visitor:
"There are lots of successes and growth to come in the garment and textile industry. India needs automation and efficiency to meet international standards. Gartex Texprocess India will help us to identify right technology and give us the opportunity to expand our business and capacity."