Response is really good. All the dealers and distributors have come and selected a good range from us. We are showcasing our new knits and slub collection and we have added organic denims also. Sustainable denim is the buzzword today and we have showcased that as well. These exhibitions help everyone to connect with each other and understand what is running in the market. It is a good way to connect to the mills, traders and final buyers. Future is tough but players with clear focus on their product categories and market will sustain.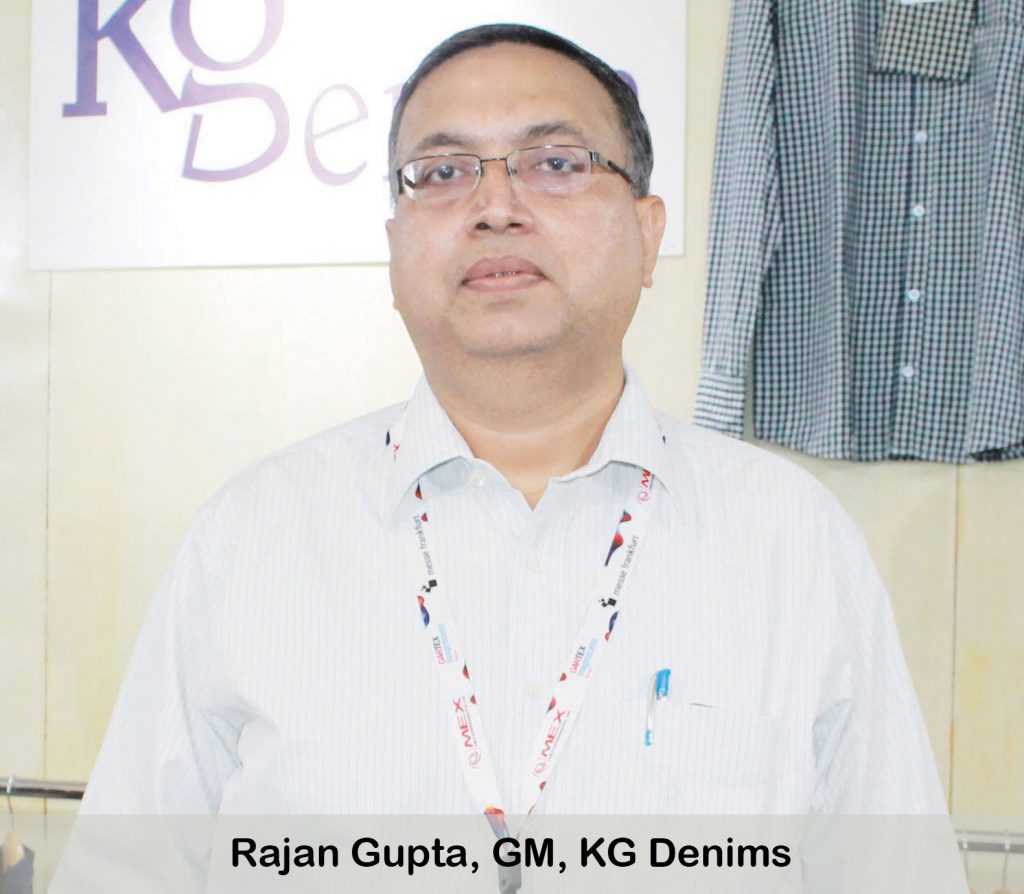 The exhibition response has not been so great and I think it is better to participate in a hotel by inviting few prominent prospective customers where one can have better one-o-one conversations as compared to these exhibitions. There you only meet very specific people who are interested in your products and you can accordingly function with a business point of view but here it is mostly unorganized sectors such as shopkeepers and vendors who are here to just look into the products. The market scenario is good for business, but depends on which commodity are you into. In general the business is down internationally and not only India. Govt. is not coming up with new policies and it is affecting the industry a lot. There is a market for textiles as always and it will be so as people will always wear clothes but we need better policies to grow and also wait till the international market is better."
Current scenario in the market is not good, but since the season is coming we hope the demand will increase. People are looking for something new and innovative so we are also focusing on such product line. Nobody wants to have same type of denim looks in their wardrobe; everybody wants to have different cuts, textures. So we are putting lots of colours, textures and designs playing with different colours of threads and that's why we are able to sustain in the market. This time we are showcasing different cuts in denims by mixing Indigo with two or three colours and trying to give it different shade. Footfall on Sunday was quite good; today being a holiday people have started coming in late but it's picking up. The exhibitions actually help customers in seeing new trends. Sometimes small garment manufacturers are unable to visit the mills and they go to big distributors or wholesalers to buy and they don't have choices as per their requirements and they are not able to explain the distributors properly. But once they are here there's one to one interaction and we are able to understand what they are really looking for.