IMA Asia, exhibited Typhoon, its latest and fastest technology providing comprehensive solution for cutting at Knit-Tech. The company is specialized in handling and management system of cloth rolls, spreading solutions, automatic cutting machines and software programs for the complete organization of the cutting room.
Download Perfect Sourcing News App for Latest Business of Fashion News
Talking about the market situation, Ponnuswamy Gunasekaran, MD, IMA Asia shared, "We have launched Typhoon in 2017 and have already started installing. In fact, 6 machines have been installed in India itself and 10 were installed all over Asia along Indonesia, UK and Pakistan." He further said, "We are coming with the new 'Syncro cutting room' which is a solution for Industry 4.0."
Speaking about the exhibition he said, "Knit-Tech has always been a good platform to meet new clients and network with existing ones, the response has been good and we are satisfied with the quality of visitors.
Cheran Machine India Pvt. Ltd. Showcases new Label attachment Machine at Knit-Tech
At Knit-Tech, 2019 in Tirupur, the 14 years old company, Cheran Machine India Pvt. Ltd. from Coimbatore exhibited latest machines for label printing, cutting, digital printing and many more.
Sudhir Nair, CEO, Cheran machines while informing about the displayed machinery exhibited said, "We are competing with our own existing machines to create new ones that need lesser manpower and have higher machinery value. We have introduced this machine and people are accepting it well. It is a label attachment machine. The manufacturers can attain many benefits and the main objective is to attain accuracy as desired."
Talking about other machines on display, he added, "There are digital printing machines as well. I wouldn't say embroidery is dying but digital printing is growing and will continue to grow due to its efficiency. The company also displayed plotter cutter.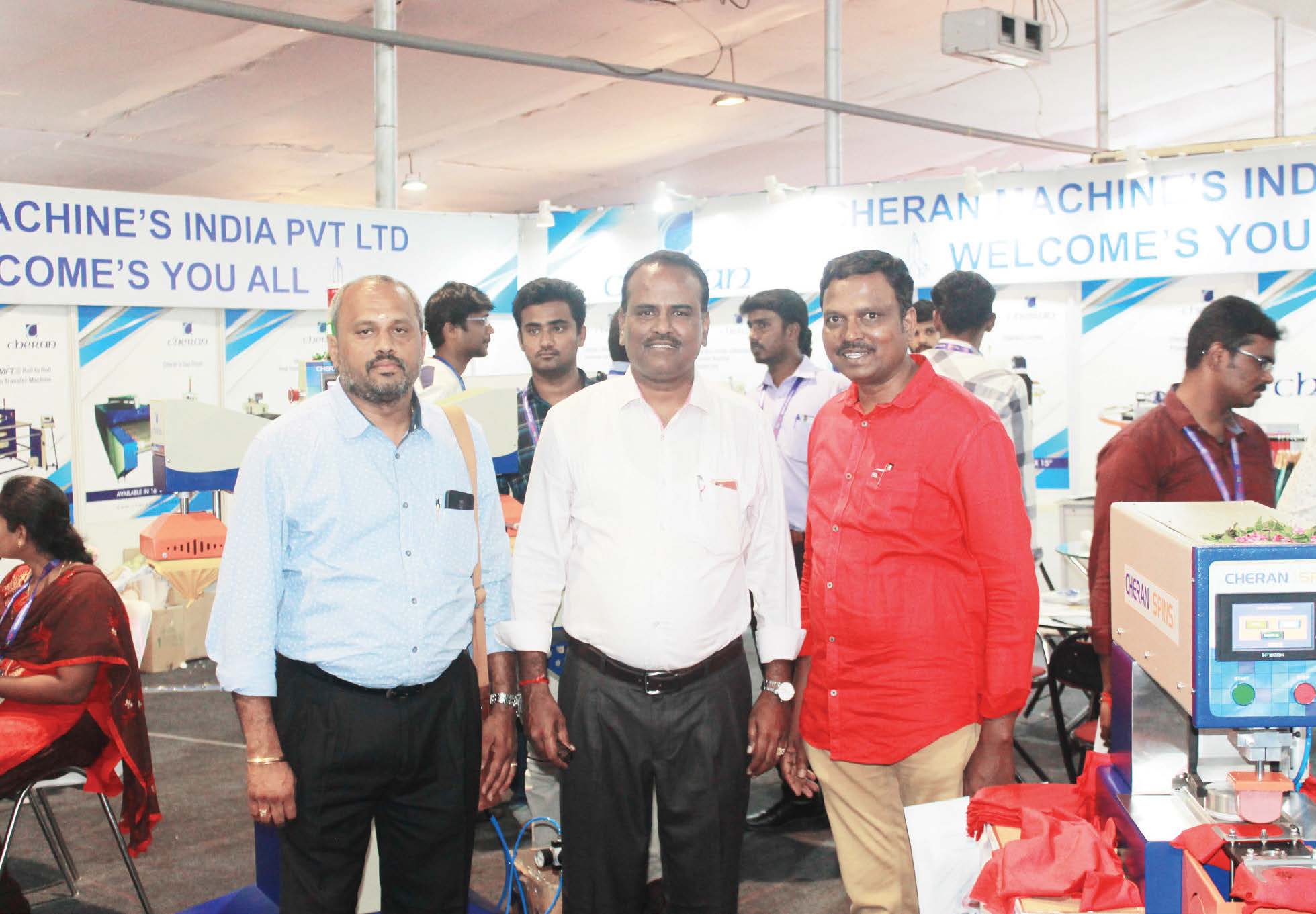 With pan India presence and overseas market including Bangladesh, Egypt, Madagascar, Nepal, Sri Lanka, Thailand, Vietnam and the Gulf region, the company is dedicated to design and develop machines for garment/ textile printing sector according to the customer's requirements.
"We are getting good response at the exhibition. Though last year we didn't had good market. This year, after elections the market might turn up well. The Govt. needs to focus on the industry more responsibly. The market is showing good hope", Sudhir expressed optimistically.