An analysis of how things have changed in last five years
Textile hubs like Mumbai, Bangalore, Delhi, NCR and Chennai, once boasted of having thousands of garment manufacturing units are now finding it increasingly difficult to manufacture garments. With none to few availability of workforce, astronomical costs of real estate and rentals, crumbling infrastructure, sky high wages, most of the manufacturing units in these cities are facing difficulties to produce garments. To the rescue comes 'Jharkhand' as one of the cheapest manufacturing state of textile industry.
Two years back the Jharkhand Govt. had announced Textile and apparel policy that promised the development of textile industry to be proceeding by strengthening the entire value chain of the textile industry through capital infusion, technology transfer, skill upgradation and handholding. Soon after many companies had invested in Jharkhand on an experimental basis and though there were a lot of teething problems the companies have evolved and survived.
Two years later the state is now poised to become a large garmenting hub. The State Government, through the new garment policy aimed at creating 2 lakh jobs through initiatives and projects.
Seeing that migration that has been a major problem in Jharkhand for workers due to poverty and unemployment, the Government took major steps in to promote industry especially for the girls to get employment in Jharkhand itself. The textile, apparel and footwear sectors of Jharkhand have the potential to become the second largest employers after agriculture, according to investors participating in the Global Investors' Summit held in Ranchi.
The Silk and the Tassar silk industry of the state is progressing fast with an annual production of close to 1200MT and employs close to 1.8 lakh farmers and about 30,000 weavers. Union textiles minister Smriti Irani called Jharkhand the Tassar capital of India, which has a market in multiple countries like US, UK, Australia, Germany and Switzerland.
Jharkhand appeals to the manufacturers being the cheapest manufacturing destination in the world. Moreover, Jharkhand offers Land subsidy of 50% circle rate on Govt. reserved lands. The land prices can also be paid in 10 equal installments over the next 5years under the Jharkhand EMI policies. Also 20% of total capital investment subsidy is provided with upper cap of INR 50 Cr. GST Subsidy of 100% per annum for 7 years with added 40% of next 3 years can also be availed by the manufacturers in the state.
Adding to these advantages, PF and ESI Reimburses Rs. 1000 monthly for each worker for 5 years. Jharkhand has Interest Subsidy of 7% per annum or 50% of Interest Rate. Power Tariff Subsidy of 50% is also provided to the companies from date of release of connection for 7 years.
Moreover, Jharkhand provides skill Development Support Incentive of Rs. 13,000 at maximum per new worker added. Transportation for Shipments to Ports are also helped with a Max. Rs 10 lakhs per year to support the Exports. The manufacturers also enjoy Employment Generation Subsidy of Rs. 5000 per month per men worker; SC/ST/ Women Rs. 6000 per month for 7 years.
Owing to the many advantages, many exporters, manufacturers are rapidly setting up in Jharkhand. As per wages comparison, the state has wages of only USD $ 50.00 per month which is again subsidised by the government.
In February,2019, Hong Kong-headquartered, garment manufacturing multinational conglomerate, Epic Group, also entered the Indian market to invest $20 million to set up its first manufacturing unit in Ranchi in the state of Jharkhand. The Group intends to set up a greenfield garment unit in India with around 40 lines at an investment of up to USD 20 million. The potential direct employment will be upwards of 4000 people with indirect employment potential upwards of around 20000 people.
Matrix Clothing and the Arvind group are also entering the State.
WHY JHARKHAND IS GAINING POPULARITY?
• Land Subsidy (Only on Government reserved land)
• Reserved price will be 50% of circle rate.
• EMI Benefits Land price can be paid in 10 equal instalments in next 5 years Capital Investment Subsidy:
• 20% of total capital investment, with upper cap of INR 50 Cr.
• GST Subsidy 100% per annum for 7 years; 40% of next 3 years.
• PF and ESI Reimbursement Rs 1000 per month/worker for 5 years.
• Interest Subsidy 7% per annum or 50% of Interest Rate IR.
• Power Tariff Subsidy 50% of tariff from date of release of connection for 7 years.
• Skill Development Support Incentive Maximum Rs.13,000 per new worker added (Only Jharkhand). Logistic/Transportation (For Shipments to Ports) Max.
• Rs 10 lacs per year Only for Exports) Employment Generation Subsidy
INVESTING IN JHARKHAND A GOOD OPTION
"There are two factors that are impacting the apparel industry adversely for the last decade. The situation has worsened over the last 3-5years be it for rising cost, rising rentals, electricity issues or the fact that the cities are all chocked completely", commented Nimish Dave, Founder, Idea Smith, who runs a consultation company and works with many garment manufacturing companies in India, Bangladesh, Indoasia and Africa as well. Having the opportunity to work PAN India, he has developed an understanding of the ground level dynamics of manufacturing.
Nimish indicates towards the example of Bangalore having witnessed the shutdown of more than 500 companies over the last 3-5years. Moreover, the big exporters also are cutting down or thinking to shut down. If you are a manufacturer with all the machines and factories but not the workers, it is as same as having nothing for you so having right set of workers is a big challenge today", he said. He feels that Jharkhand is the number 1 state that provides abundance of workers at the cheapest. He said, "Even though there are a lot of factors like government support, subsidies available, the fact of the easy availability of efficient workers is the biggest advantage Jharkhand has." Moreover, the minimum wages of Jharkhand are the cheapest even in comparison to Ethiopia or Vietnam."
Nimish also explained that even though the minimum wages demand is being met, absenteeism is a major issue being faced by factories all over India. This lack of responsibility and negative attitude impacts the efficiency. The companies are stuck in a position where they can't even fire the workers for these irregularities as there are no better alternatives available. Jharkhand government gives six thousand rupees subsidies monthly to female workers along with accommodation. "This helps in generating women employment and automatically cuts the production cost greatly", mentioned Nimish.
With the abundance of efficient workers and the lowest minimum wages, Jharkhand is undoubtedly the upcoming apparel hub. The government is also very welcoming to the industry and understands that the apparel and textile industry can create good number of employment.
Orient Craft was the first company to set up their factory in Jharkhand and from the very first day they are operating in two shifts. This sets an ideal work culture. "The industry has always been over-working the workers with the term 'overtime' that leaves them tired and less efficient. However, having them working in two shifts generates more employment and efficiency. A company with 300 machines can have the efficiency of 600 machines a day with two shifts", commented Nimish. This revolutionary step taken by Orient craft has encouraged other companies in Jharkhand as well and hence resulting in a better work environment.
Industry has a dearth of skilled workers and the ones who are skilled have negative work ethics. It is always better to train a fresh set of people according to their job rolls and teach them the workplace etiquettes. That is what being done in Jharkhand. Indian government is investing immensely to train the workers and create more efficient workforce all across India. However, Nimish notices that the old workers, especially in supervisory rolls, must also be altered and the company within must evaluate their work atmosphere. Having newly trained workers is not enough to handle the situation.
"I feel investors and manufacturers should look at going Jharkhand and set up units in Jharkhand as future lies there.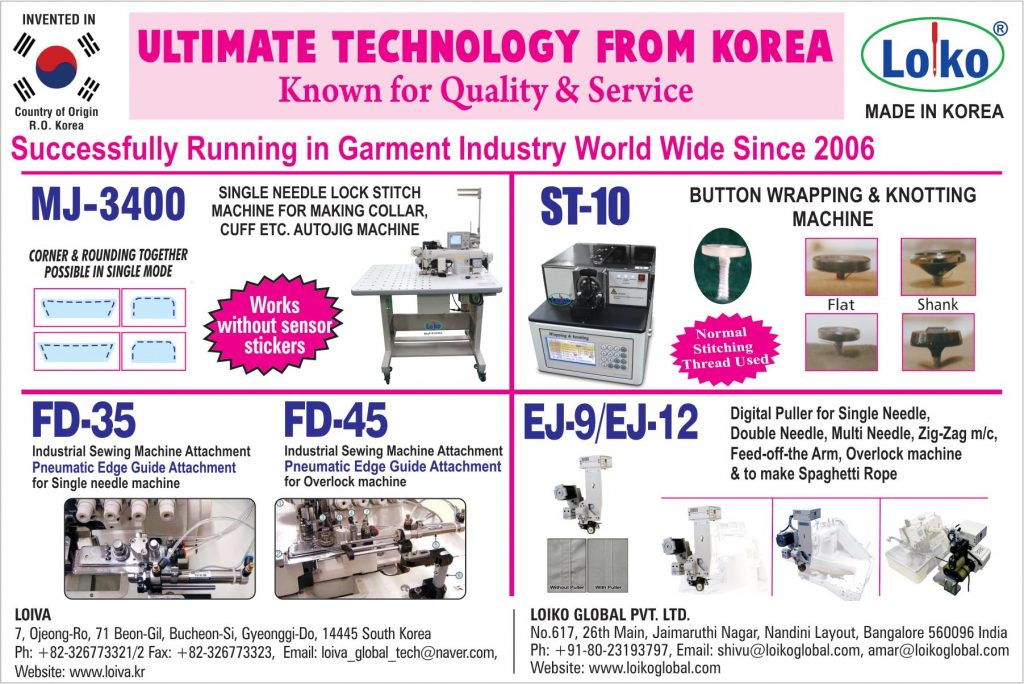 Companies that have set up manufacturing units in last 5years in Jharkhand—
1. SAHAY TEXTILES PRIVATE LIMITED — 2017
2. RESHAM SUTRA PRIVATE LIMITED— 2015
3. FAAYA LIFESTYLE PRIVATE LIMITED — 2015
4. DHANBAD HANDICRAFTS DEVELOPMENT ASSOCIATION —2015
5. VARSHANJALI FASHIONS PRIVATE LIMITED— 2019
6. PACES CRAFTS PRIVATE LIMITED — 2016
7. THRIVENI APPARELS AND TEXTILES PRIVATE LIMITED — 2016
8. SHRII JINMATA APPARELS PRIVATE LIMITED — 2017
9. HARSHVIDHI COMOSALES PRIVATE LIMITED — 2017
10. SHREE DWARIKESH ECOTEX PRIVATE LIMITED — 2017
11. TRIBA TEXTILES & INDUSTRIES PRIVATE LIMITED — 2018
12. ROBES JEANS PRIVATE LIMITED — 2018
13. KUCHAAI SILK AND APPAREL PRIVATE LIMITED —2018
14. RANHOV TEXTILE INDUSTRIES PRIVATE LIMITED —2018
15. SAWARLOON FASHIONS PRIVATE LIMITED— 2018
16. AARNGEET INTERNATIONAL PRIVATE LIMITED—2018
17. SHAPESHIFT INDIA PRIVATE LIMITED— 2019
18. ISEHAT MANUFACTURE AND TRADING PRIVATE LIMITED—2019
19. IAHAAR MANUFACTURING INDIA PRIVATE LIMITED—2019
20. IKNITTED CLOTHING PRIVATE LIMITED— 2019
21. WALKHEART TEXTILE PRIVATE LIMITED— 2019
22. D.N MAHADEV UNIFORMS PRIVATE LIMITED— 2019
23. DESIGNAVAIL PRIVATE LIMITED— 2019
24. RITA THREADS PRIVATE LIMITED— 2019
25. OFF LOOM TEXTILE PRIVATE LIMITED— 2019
26. EASTERN MANUFACTURING AND EXPORTS PRIVATE LIMITED— 2009
27. VEECHIGALORE ENTERPRISES PRIVATE LIMITED—2019
28. WILCORP INTERNATIONAL PRIVATE LIMITED—2017
29. CARNATION CLOTHING AND APPARELS PRIVATE LIMITED—2017
30. ABHINAV SILK PRIVATE LIMITED— 2017
31. PRAYING MONK TEXTILES AND ACCESSORIES PRIVATE LIMITED— 2018
32. SHEEYA FABFINER PRIVATE LIMITED—2018
In 2018, the Chief Minister Raghubar Das pledged to develop Jharkhand as a textile hub citing investment friendly government and abundance of human and natural resources in the State.
Arvind Ltd. has announced the launch of a large greenfield integrated garmenting facility in Ranchi, Jharkhand, as part of its national capacity expansion strategy in recent past. This manufacturing facility, set up at an investment of Rs. 300 crores, will further strengthen the company's leadership position in the domestic and global textiles and garmenting market as an integrated fibre to fashion player and solutions provider to retailers and brands. This facility will add a capacity of 16 million garments annually to its current garmenting operations and generate additional revenues of Rs. 700 crores. This garmenting facility is estimated to employ 7,500 people as operations reach optimal capacity. Many more ancillary jobs are also expected to be created around this large-scale facility.
Jharkhand's textile policy has created the right kind of environment for the sustainable growth of textiles and garmenting feels the company. The State's progressive textile policy, along with the futuristic approach of the Chief Minister, is helping to put the State on the road to leadership in textiles & garment manufacturing and as a result, Arvind is planning its expansion in Jharkhand along with Gujrat.
While inaugurating of the first unit of Rampur Arvind Smart Textile and Phase 2 of Bhoomi Poojan in 2018, the CM said that the company will provide ample employment opportunities to the people of the State.
"Today is an important day for Jharkhand as new employment opportunities are opening here. We are growing fast in the direction of developing Jharkhand as a textile hub. In the same link today the inauguration of the first unit of Arvind Smart Textile and the land worship rituals for Phase 2 has been done. On completion of Phase 2 of Arvind Textiles worth Rs 300 crore, 16 million garments will be produced each year. By this, 7500 people will get direct employment, of which 80 per cent will be women. Large number of indirect jobs will also be created," said the CM.
Continuing its journey to become the hub, Jharkhand saw a new unit from Orient Craft, one of the leading apparel exporters of India, in October, 2019. It is to be noted that this is not the first unit of the company in the state.
Situated in the Hotwar industrial area, the new factory of 2,000 machines was inaugurated by the State Chief Minister.
Orient Craft is also one of the companies that are aggressively expanding in Jharkhand. With the second unit in Ranchi while the third one is under progress, around 500 differently abled people are to be employed in the upcoming unit that took 2 years to get completed and around Rs. 150 crore has been invested in this project, reportedly. The unit, which is working for M&S and GAP, has some value additions to like in-house embroidery. In the long run, this unit will provide jobs to around 10,000 workers; currently, 3,000 women are working in this unit.
Sudhir Dhingra, CMD, Orient Craft said "It seems our dreams have got shape." He added "We are impressed by the support from Government and administration of Ranchi."
The incorporation of 11 textile companies setting up manufacturing units in the state is surely supports the government's pledge to make Jharkhand the next textile hub.
In Hotwar district, Jharkhand, 25 acres of industrial park is being developed for garment manufacturing which will have the capacity of hosting 25-30 garment factories. It is expected to be completed by 2020 and aims at creating 25,000 new jobs.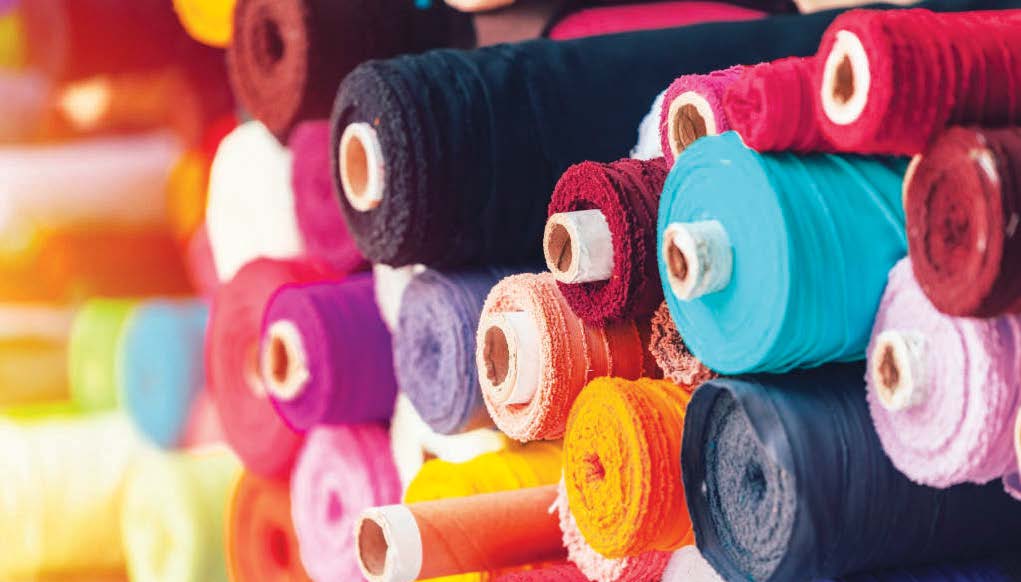 AEPC Identifies Jharkhand As An Important Hub
Apparel Export Promotion Council (AEPC) of India, the apex industry body that promotes and nurtures the apparel export industry with more than 7000, apparel exporters as its members, aims to set up apparel manufacturing unit in Jharkhand. AEPC proposed a study to assess the manpower and logistics scenario in selected cities of Jharkhand viz. Ormanjhi & Hotwa.
As per AEPC Reports Location Analysis of Ormanjhi
Existing and upcoming industries Educational Institutions
As of now, there are no industries present in Ormanjhi. Land has been allocated to Shahi Exports to commence their operations in Dardag Chakla Ormanjhi Industrial Area. Matrix Clothing also has plans to establish manufacturing unit in the same area. Training for the same has commenced in Ranchi.
In August 2017, Orient Craft have started operation in Irba, which is approx. 5 kms from Ormanjhi. Its optimum capacity is 2 lac pcs per month & employs 900 workers. Educational Institutes like RTC Inter College, RTC Institute of Technology and others are present in Ormanjhi. BIT Mesra is located 10 kms from Ormanjhi. Healthcare Presence of hospitals such as Medanta Hospital, Apollo Hospital, Hill View Hospital are there as well. Utilities Electricity is supplied by Jharkhand State Electricity Board. Power cost for industrial purpose is around Rs. 5.50 per unit.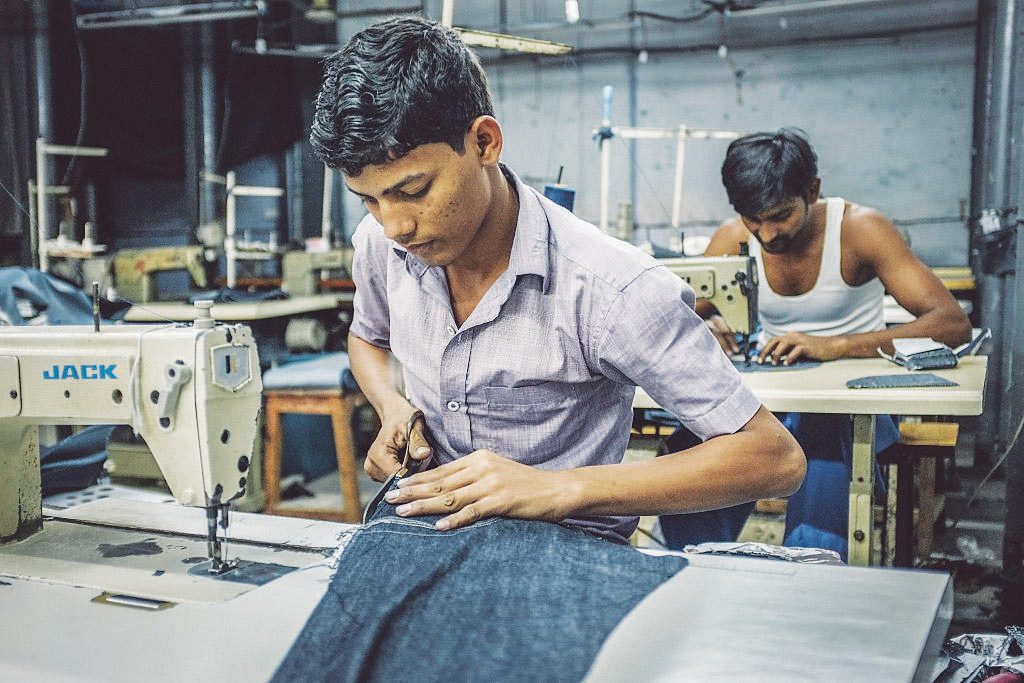 Location 23° 29′ N latitude 85° 29′ E longitude
Area 2.37 km2 (0.9 sq mi)
Population 94,137 (2011)
Manpower Scenario
Skilled, Semi-skilled and Unskilled Labour is available in and around Ormanjhi with the minimum wage rates per day:
Unskilled – Rs 210
Semi-Skilled – Rs. 220
Skilled – Rs 290
Highly Skilled -Rs. 335
Total population – 94,137
Male Population – 48,416 (51%)
Female Population – 45,721 (49%)
SC / ST Population- 37,708 (40%)
No. of workers- 23,618 (25%)
18-25 Age Population (E)- 7,800
Logistics and Transport Scenario
Roadways
Good road connectivity with NH – 20, 23, 33, 39, 43, 75 and 320 is present
Condition of roads is good for transportation purposes.
Waterways
Nearest ports are Dhamra Port, Odisha (Distance = 435 km) and Paradip
Port, Odisha (Distance = 510 km)
Railways
Nearest railway station is in Ranchi with direct trains from Delhi, Kolkata, Mumbai, Chennai and other major cities
Distance = 9 km
Aviation
Nearest airport is Birsa Munda Airport, Ranchi which has direct flights from all the major cities – Kolkata, Delhi, Mumbai, Bangalore, Hyderabad, Bhubaneswar.
Distance = 15 km
Transportation Time
| | | | | |
| --- | --- | --- | --- | --- |
| (In days) | New Delhi | Mumbai Port | Chennai Port | Kolkata Port |
| Air | 1-2 | 1-2 | 1-2 | 1-2 |
| Rail | 2-3 | 2-3 | 3-4 | 1-2 |
| Road | 3-4 | 4-5 | 4-5 | 1-2 |