WHICH STRATEGY WORKED WELL??
Target's fiscal third-quarter earnings easily outpaced analysts' estimates as retailer's curbside pickup service grew more than 500% and its home delivery service Shipt was up nearly 280%.
Buoyed by this strength, sales online and at stores open at least a year rose 20.7% during the third quarter. Comparable digital sales grew by 155%, while same-store store sales climbed 9.9%.
The company said it grabbed market share across all of its core categories, from apparel to beauty. Year to date, it said it has won $6 billion in market share, with $1 billion in share gains coming during the latest quarter.
Total revenue grew 21% to $22.63 billion from $18.67 billion last year, besting analysts' expectations of $20.93 billion.
While some retail rivals had to shutter in the early months of the pandemic, Target's nearly 1,900 stores  remained open as an essential retailer that could sell a wide range of goods, from gallons of milk to pajamas and laptops.
In recent months, even as shopping mall competitors have opened again, Target said it has held on to customers and won more of their wallets.
Customers shopped more frequently with Target in the third quarter, and when they did, they put more in their baskets, the company said.
Sales in all of Target's merchandise categories were higher in the third quarter than a year earlier. Home items rose by a mid-20s percentage rate.

Apparel increased by nearly 10%. And the two other categories, essentials & beauty and food & beverage, grew in the high teens.
"Apparel has been one of our strengths, and certainly from a market share standpoint, one of the real highlights for our business throughout the quarter, and we certainly see that continuing as we finish up the year," said CEO Brian Cornell said.
Thus the company plans to grow beauty and apparel segment in the coming year.More than 100 of the shops are expected to open next year.
Along with loungewear, sleepwear and intimates, kids' and men's clothing performed well during the three-month period.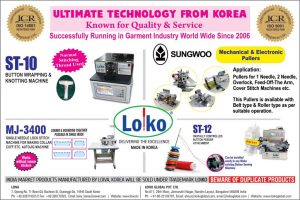 The big-box retailer's online options have remained popular. Its curbside pickup service, Drive Up, increased more than 500%. Target's home delivery service Shift grew nearly 280%.
And Order Pickup, an in-store option that allows customers to retrieve online purchases in person, climbed more than 50%.
The pandemic, however, changed the rhythm of sales and the purchases that customers made, Cornell said.
Since many schools and colleges began the year with remote learning, Target kept merchandise on the shelves and customers did back-to-school shopping later, he said.
Those purchases drove cost growth in the mid-20% range in September.
The company also reported that shoppers bought more than usual in the home category as they replaced decor and bought kitchen supplies.
Along with loungewear, sleepwear and intimates, kids' and men's clothing performed well during the three-month period.