According tot he report, the apparel industry's profit will plunge 50% to 60% in 2020, then surge 70% to 90% in 2021, primarily in the second half.
According to a 2021 outlook report from Moody's Investors Service Apparel retail is set to bounce back.
Operating profit at department stores, including Macy's, Nordstrom and Kohl's, will rise over 500%; at off-pricers like TJX Companies and Ross more than 450%; and at apparel and footwear retailers brands like those at Tapestry, Gap Inc. and L Brands by over 100%, Moody's said.
The demand for casual wear and active wear will continue as will online sales and healthy living trends, which will surge the growth for companies like Nike, Under Armour, V.F. Corp. and Wolverine World Wide, according to the emailed report.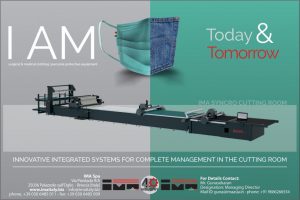 Moody's expects "strong profit improvement" next year thanks to international sales (where nearly half of U.S. apparel sales as observed by Moody's are generated) and to sales growth, cost cutting and inventory management.
As seen already this season, the latter will lead to "less discounting and more full priced sales," analysts said.
But Moody's analysts also describe a 2021 ripe for a comeback for some apparel retailers, which this year have had to react not just to the pandemic's disruption of their front and back operations, but also to swiftly changing consumer behavior. Evidence of their resilience has already emerged, especially in the third quarter.
Despite the sales recovery, helped along by the upcoming year-over-year comparisons, expect more stores to shut down, Moody's warned.
"US retail has long had too many stores and still has more mall space per capita than any other country in the world," analysts said.
"Where previously these retailers could live with marginally profitable stores, the abrupt mass shift in US shopping habits will cause many more stores with limited economic value to close."
Moody's expects online sales as a percent of total retail sales to exceed 25% over the next five years, and that will have its own effects.
"The federal government's failure to renew pandemic-related relief also weighs on discretionary spending, they said.
"The consumer has been resilient in the face of unprecedented unemployment, but government stimulus programs have expired, adding uncertainty to the economic rebound."
As apparel retailers adjust their merchandise mix and sales channels to what is shaping up to be an enduring reality, they should also note mounting attention to issues like sustainability and ethics, according to the report.
"Consumers are becoming increasingly mindful of environmental and sustainability issues, the treatment of labour, data protection and responsible product sourcing," analysts said.
"While these factors may not essentially translate into negative credit pressure, over time these factors can affect a company's brand image."