In a move to boost exports, the union cabinet on  has cleared an infusion of Rs 4,400 crore in Export Credit Guarantee Corporation (ECGC) over a period of five years. It has also approved capital infusion into the National Export Insurance account.
Union minister Piyush Goyal said, "With the infusion of Rs 4,400 crore towards ECGC, you are allowed 20 times insurance cover, so Rs 88,000 crore insurance cover we can give additional. When you rotate that three or four times in a year, you're looking at Rs 300,000 crore worth of exports that is $40 billion. That is a big thrust when $40 billion, particularly MSME sector exports."
97% of our export policyholders are MSME stakeholders when they get this kind of insurance cover, their ability to borrow from the banks improves, their ability to borrow at lower rates of interest increases.
Once the MSME sector starts producing more the entire production and its ecosystem has a huge impact all across the country.
"Similarly, we have given Rs 1,650 crore to the National Export Insurance Agency Trust that supports project finance and 20x of that is Rs 33,000 crore, 75% of that comes back to Indian industry as Indian production.
So effectively, Rs 22,000 to 23,000 crore more of Indian production will get demand in the world markets in the form of project exports.
So effectively both are game-changing decisions, which will enable us to provide adequate insurance, correspondingly adequate finance to the exporters," he added
The government's decision to expand the scope of the Rs 4.5 lakh crore Emergency Credit Line Guarantee Scheme (ECLGS) to support micro, small and medium enterprises would help deal with funds shortage and promote exports, industry bodies said.
Apparel Export Promotion Council (AEPC) Chairman A Sakthivel said the decision will help achieve the USD 400 billion export target for this fiscal.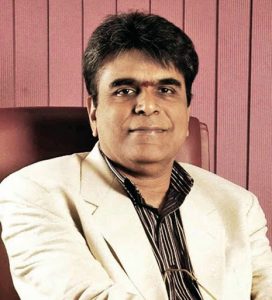 Sakthivel, who is also president of the Federation of Indian Export Organisations (FIEO), said the decision will help in easing the liquidity, which has also been augmented with the release of Rs 56,000 crore by the government earlier.