With an aim to encourage textile companies which are working with sustainability AEPC has launched a new initiative AISA.
The initiative aims at evaluating the existing status of Indian garment industry, encourage wider penetration of these measures amongst the MSMEs, hand holding these units with demonstrations and solutions, enhance the brand visibility of sustainable companies on global platform, and brainstorm necessary policy focus towards wider and smooth adoption of sustainability measures amongst Indian garment units.
AEPC will encourage sustainable companies which will be showcased on the dedicated sustainability social media platform for wide publicity and will finally culminate as Sustainability Awards. The Award-winning Indian companies will finally get an opportunity to showcase their collection in specially curated 'Sustainability Corner' of India Pavilion in 2023 Pure London, UK and Who's Next, Paris, the world's biggest fashion hub.
The textile industry is one of the major polluting industries, accounting for 4 per cent of greenhouse gas emissions and 20 per cent of industrial water pollution globally. It is estimated that about 50 per cent of the fabric is wasted during the manufacturing process and the fast fashion trends leads to 81 per cent of all manufactured garments getting dumped as landfills either due to short life cycle after consumer use or due to excess stock.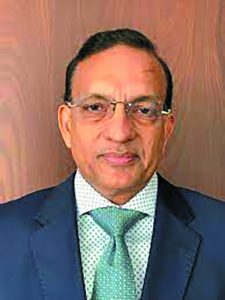 "This problem not only concerns the environment but also represents missed economic opportunities. Experts advocate that sustainability and circularity can not only reduce footprint on our environment but also can bring economic viability," Narendra Goenka, chairman, AEPC, said.